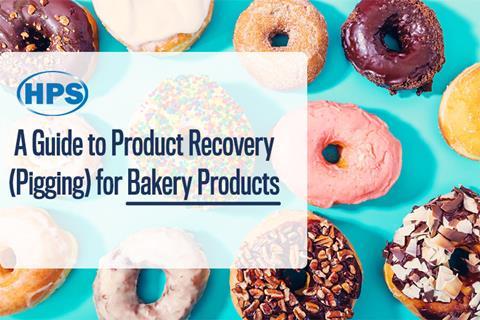 Hygienic product recovery ("pigging") systems are an incredibly effective way for bakery manufacturers to increase product yields, cut waste and speed up changeover times.

From higher value ingredients such as fillings, toppings and icings to bakery fats, butter and flavourings, pigging recovers residual liquid from pipelines that would otherwise be wasted. It delivers a remarkable ROI with rapid payback.

This exclusive guide provides a comprehensive overview of pigging - from what it is and how it works to getting started.

So, if you pump or process bakery products, download this guide today!

Download the whitepaper below.
British Baker may use your contact data to keep you informed of its products and services by email. You can withdraw your marketing consent at any time by clicking the unsubscribe link in such email or by sending an email to dataprivacy@wrbm.com. More information on our processing can be found in our Privacy Notice. By submitting this form, you acknowledge that you have read and understand our Privacy Notice.