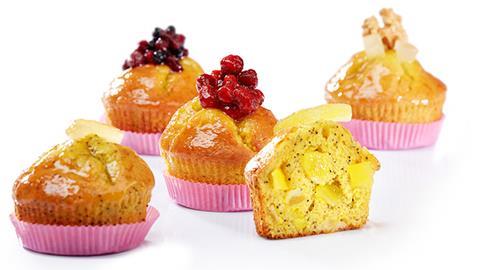 Cesarin has developed a new ingredient for the confectionery industry, processing top quality fruit without dyes or preservatives, gluten-free and OGM free;HG Fruit Line is produced with an innovative osmotic process, called stabilization to maintain unchanged the organoleptic characteristics, color and flavor of the fresh fruit.Is also available in the Light version (no added sugars) and with the addition of sorbitol to remain soft after cooking at high temperatures.

The industrial line includes bake-stable fillings enriched with natural aromas, rich on essential oils and without colorants.

Download the Product Brochure below.
British Baker may use your contact data to keep you informed of its products and services by email. You can withdraw your marketing consent at any time by clicking the unsubscribe link in such email or by sending an email to dataprivacy@wrbm.com. More information on our processing can be found in our Privacy Notice. By submitting this form, you acknowledge that you have read and understand our Privacy Notice.