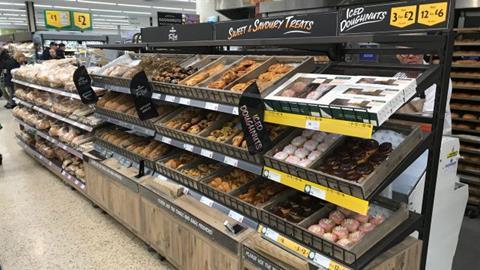 Morrisons is offering Tesco workers at risk of redundancy the chance of interviewing for a job in its own bakeries.
The move follows yesterday's announcement that Tesco will stop or reduce scratch-baking in many of its stores, putting 1,800 bakery jobs at risk.
Morrisons last month announced it would be looking to recruit more staff for its Market Street counters, including bakers, while culling thousands of management jobs.
The retailer is is currently advertising bakery roles on its jobs website, and plans at add 1,400 food-making jobs over the coming months.
Morrisons explained the roles required people who can "bake from scratch from flour and water" and often involved working early mornings.
It has said it will interview all skilled bakers.
"Baking involves skill and dedication to continually produce great bread. We know that bakers love their job and we want to offer them the opportunity to carry on doing it at Morrisons," said Morrisons Market Street director Jayne Wall.
Under Tesco's plans, which go live on 4 May, Tesco will continue to offer scratch-baking in 257 stores but will reduce scratch-baking in another 201 stores, and axe it altogether in 58 stores, converting them to fully bake-off operations.
Due to the reduction in scratch-baking, and simplification to routine following the changes, 1,816 bakery staff are being put at risk of redundancy. This is around two to three workers per large store.
Tesco said the move was in response to changing customer tastes and preferences, with consumers switching from traditional loaves and looking for options such as wraps, bagels and flatbreads.