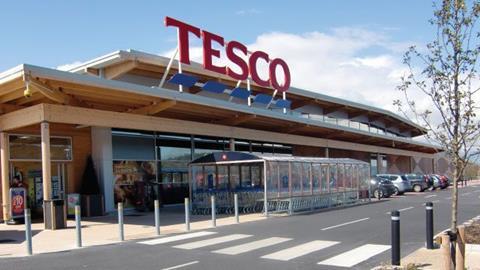 Tesco is to axe scratch-baking in 58 stores and reduce it in more than 200 other sites.
The shake-up of the retailer's in-store bakeries – which Tesco said were being adapted to meet changing consumer demand – will see more than 1,800 bakery jobs put at risk.
Under the plans, which go live on 4 May, Tesco will:
Continue to offer scratch-baking in 257 stores
Reduce scratch-baking in another 201 stores, with only the most popular products baked from scratch and others moving to part-baked.
Axe scratch-baking in 58 stores, converting them to fully bake-off operations.
Due to the reduction in scratch-baking, and simplification to routine following the changes, 1,816 bakery staff are being put at risk of redundancy. This is around two to three workers per large store.
Tesco said the move was in response to "a big shift" in customer tastes and preferences, with customers switching from traditional loaves and looking for options such as wraps, bagels and flatbreads.
"Our bakeries are an important part of our offer for customers and will remain so," stated the retailer, adding it had undertaken a review to "make sure our bakery operation is relevant for the way the market and our customers have evolved".
Changes will also include new launches in seeded and speciality breads, including new additions to Tesco's baguette ranges and relocating more snacking ranges to in-store bakery
The news comes a year after rumours that Tesco would be reducing scratch-baking in its stores as part of plans that included major staff reductions on fresh counters. At that time, said changes were not currently on the cards. "Contrary to media reports over the weekend, we do not plan to make any significant changes to bakeries this year," it said in a statement.
Tesco today said it would support staff impactedby the in-store bakery shake-up, including helping them find alternative roles in the business.
"We need to adapt to changing customer demand and tastes for bakery products, so that we continue to offer customers a market-leading bakery range in store," added Tesco CEO Jason Tarry.
"We know this will be very difficult for colleagues who are impacted, and our priority is to support them through this process. We hope that many will choose to stay with us in alternative roles."