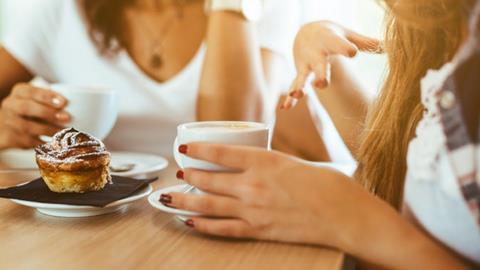 Pret, Starbucks and West Cornwall Pasty Co are among businesses to have shuttered stores as the government ramps up efforts to combat the coronavirus pandemic.
The Prime Minister last night (20 March) instructed businesses including pubs, restaurants and cafes to close to help delay the spread of Covid-19. The government also announced a series of financial measures to support affected businesses.
Many bakery and coffee shop chains had already started voluntarily closing dining areas as part of step being adopted across much of the industry, including a move away from cash payments and the use of customers' own coffee cups.
Here we look at the current trading position (10am 23 March) of the country's largest chains:
Costa
Will be closing all stores from eveingof 23 March. Plans to keep hospital sites and Costa Express machines available.
Subway
All stores to close from tonight (23 March).
Greggs
All stores to close from evening of 24 March.
Starbucks
It appears all company-owned stores will be closed completely, while franchise stores may be open for take-away. (British Baker has reached out to Starbucks for confirmation)
Caffe Nero
All stores to close from evening of Wednesday 25 March until further notice. "In the face of this unprecedented challenge, it is our belief that we have to ensure the safety and wellbeing of our baristas, customers and communities, and as such we must close our doors," said Gerry Ford, founder and group CEO.
Pret A Manger
All stores to close temporarily from tonight (21 March).
Stephens Bakery
Has closed all shops and direct vans from the respective closing times on Monday 23 March. "We have done this to protect our shop staff, their families and our local community, to allow easier and stricter implementation of social distancing," the company said. It is working with local foodbanks to redistribute unsold products to those in need.
Patisserie Valerie
All stores closed
Sayers the Bakers
The Poundbakery and Poundcafe operator, which was acquired out of administration last December, says it is 'working very hard to ensure shops stay open for as long as possible'.
Cooplands
Has closed its 12 cafes but continues to trade from all 162 shops. "We intend to continue to serve our local communities through the coming weeks and months including opening two new shops next week," said Cooplands CEO Belinda Youngs. "We are looking at new ways we can help those in our communities that are unable to get to us."
Krispy Kreme
Moving to take away, drive-through and delivery, and serving all products in take-away packaging
Coffee#1
Stores open offering a take-away only service.
Café W (Waterstones)
All Waterstones stores to close from evening of 23 March.
Birds Bakery
Had closed seating areas and toilets. Closing shops at 3pm to allow staff to do daily deep clean.
Greenhalgh's
Stores open for take-away as usual. Free drinks for emergency and health workers
West Cornwall Pasty Co
Has temporarily closed all high-street stores. "This decision has not been easy, but we feel we have had to take decisive action to protect our customers, our colleagues, our communities and our business," stated the company.