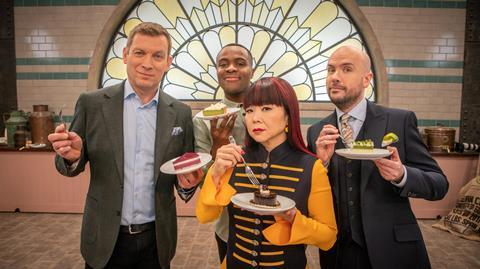 The hunt is on for talented pastry chefs to take part in the next series of Bake Off: The Professionals.
Love Productions, the television production company behind the show, is looking for teams of two to take part. One member, of head pastry chef level, would be the team captain and would nominate another team member to join them. The two members do not have to work at the same establishment but both need a real passion for pastry, Love Productions said.
Prospective contestants may work for a 5-star hotel, a renowned restaurant, a high-end patisserie supplier or run their own venture, it added.
The 2020 series, which recently finished airing on Channel 4, saw Laurian and Thibault from Cardiff's Cocorico Patisserie crowned the champions.
The deadline for applications is Tuesday 15 September and those interested can apply via http://www.applyforbotp.co.uk.
Filming dates are expected to be between January and March next year.