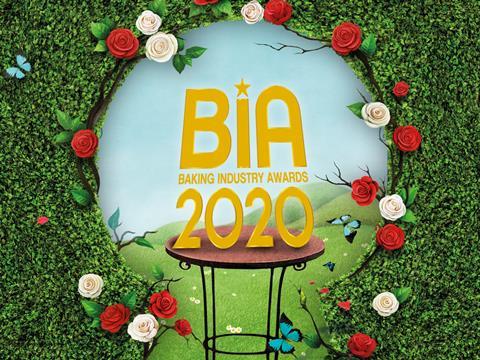 The Baking Industry Awards 2020, which take place on Wednesday 20 January, are evolving to a virtual celebration of everything the community has to offer.
In light of recent government guidance around social distancing and large gatherings, British Baker has taken action to move the event to online rather than hold it in person.
"This was not an easy decision to make and we are disappointed that we won't be able to meet face to face at a time when many of us could use some uplifting. These past few months have been challenging for the bakery market, but we must put the safety of our guests and employees first," said British Baker editor Amy North.
"Nevertheless, we still promise you a fantastic celebration that showcases the best this industry has to offer. It has never been more important to recognise good business, innovation and the thriving community spirit that has been demonstrated over the past year. We look forward to seeing you on Wednesday 20 January."
Exciting plans designed to create the reach and exposure the industry deserves are in motion to ensure the Baking Industry Awards continues to be the leading event in the calendar. Plus, you'll be able to enjoy it wherever you choose to.
Judging is underway for the awards and our expert panel are already impressed with the number, and quality, of the entries received as they look for the best of the best.
There's also still time to nominate someone for Outstanding Contribution to the Baking Industry. This award recognises a person who has made, or is still making, a special contribution to the bakery sector – going beyond the boundaries of their job to encourage and support others. Know someone that fits this description? You can nominate them via this link until Friday 9 October.
For more information, visit the Baking Industry Awards website.