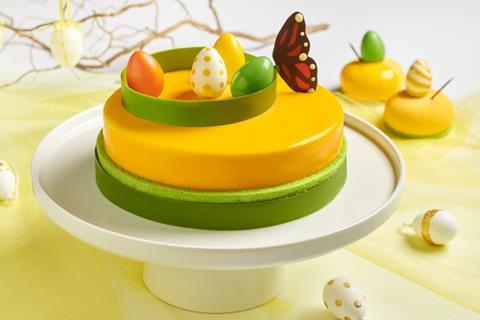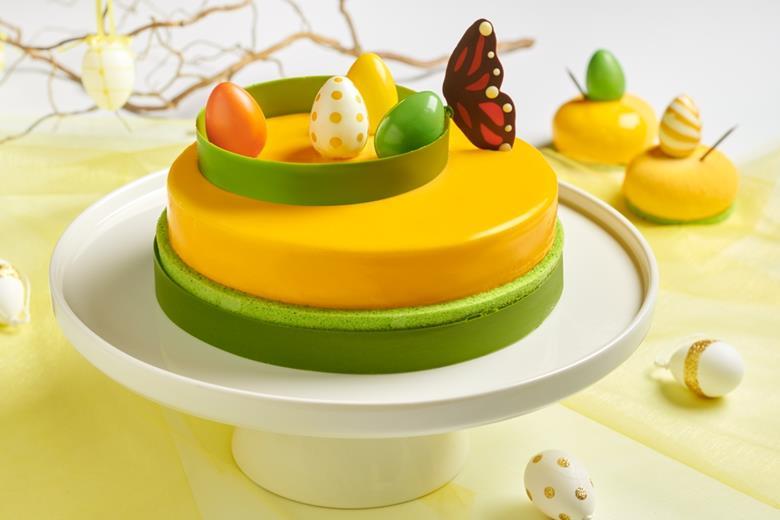 Dawn Foods has devised a series of recipes aimed at helping bakers inject a splash of colour into their Easter bakes.
The 'Colour your Easter' campaign will show how the company's glazes, icing, compounds and frostings can be used to brighten and bring a unique twist to traditional favourites.
Recipes for Rice Mousse Cake with berries, Vegan Hot Cross Bun Brownies and a Vegan Marble Orange Bundt Cake are among those that have been developed by Dawn's application chefs and student ambassadors with further product ideas due to go live on the company's website this month.
An Easter prize draw featuring an array of prizes from Amazon vouchers, bakers' toolkits, 3.5kg bags of Dawn mixes, as well as giveaway boxes with vegan products and other goodies will also be held.
"Next to Christmas, Easter is a key calendar moment for bakers and this year, it's likely to be more important than ever," said Jacqui Passmore, marketing manager UK and Ireland at Dawn Foods.
"We have developed some easy-to-execute recipes and ideas to support bakers at this time, as the UK starts to re-build after lockdown. This year has shown that bakers can adapt with new ideas of increasing sales whether through delivery, click and collect or innovative ways of promoting themselves on social media. Our new Easter campaign has been designed to support bakers further with these initiatives and hopefully, help bring some springtime colour at last."
Some bakers and retailers have already put their own spin on Easter classics. The supermarkets, for example, have rolled out a host of hot cross bun NPD with flavours such as Marmite & cheese, rhubarb & custard and extremely chocolately. Others in in the industry have taken hot cross buns into new formats, such as Yumnuts and tin loaves.