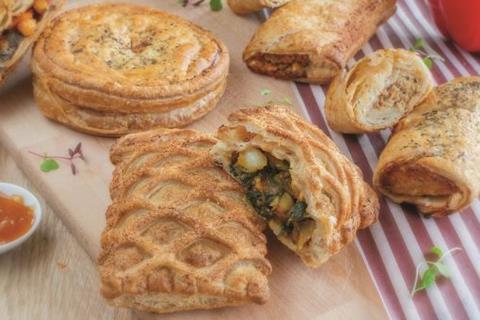 Bakery business Aryzta has seen continued improvement in organic revenue as lockdown eases in many parts of Europe.
The frozen bakery specialist – currently the target of a number of takeover approaches – reported revenue down almost 50% year on year in April as a result of strict lockdown measures and the virtual closure of the foodservice market.
But turnover has steadily improved since then, down 36% year on year in May and 23% in June.
And the company today (11 August) reported revenue down 18% year on year in the month to 25 July.
Revenue is down around 20% in Europe, with improvement in retail and quick-serve restaurants, although foodservice remains 'significantly down'.
The picture is similar in North America, although the market is volatile as some states and major cities reinstate restrictions.
As restrictions loosen generally, Aryzta has increased production using adapted shift patterns, although many lines are still operating at reduced capacity. Currently, around 14% of staff are furloughed, down from 30% on 30 April.
Aryzta has recently appointed Rothschild & Co to undertake a review of all strategic and financial options to maximise value for shareholders and stakeholders.
And the company last month announced that a number of third parties had shown an interest in buying the business.
An extraordinary general meeting will take place on 16 September, when chairman Gary McGann will step down as chair and a member of the board unless a deal for the business had been struck.
Group chief financial officer Frederic Pflanz is to leave the business in December. News of Pflanz's departure comes just weeks after the business announced that board members Dan Flinter and Rolf Watter had resigned and would leave Aryzta in September.
Their departure followed demands in May by a group of Aryzta shareholders – Cobas Selección, Cobas International and Veraison Sicav – for a major shake-up of its executive board.