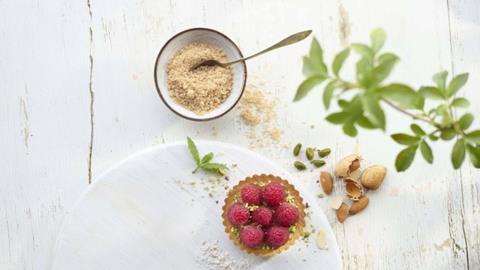 Pastry supplier Pidy has launched a vegan shortcrust pastry case to tap the trend for plant-based eating.
The tartlets, 9.5cm in diameter, are made with a plant-based recipe with margarine in a fluted design. The ready-to-fill pastry case is pre-baked to seal in the crispiness and doesn't require further cooking.
It is crucial to have quality alternatives available to satisfy today's diners who are opting for vegan food, said the company, adding the new product has the same crisp, golden finish and 'buttery' flavour as its signature shortcrust lines.
"We've carefully developed a plant-based recipe that matches our traditional shortcrust, so chefs and caterers can easily adapt menus to suit the increasing number of customers adopting such diets," said Robert Whittle, managing director at Pidy UK.
The pastry cases have a 12-month shelf life and can be stored at ambient temperature.
"With vegan products dominating the UK food market and pastry being such a staple ingredient across menus, there is no better time to launch our own take on a plant-based pastry. The same secret family recipe and 100% natural ingredients, but now in a format that suits a wider range of diets."
Pidy rolled out low-sided pastry cases for its spring menu in January.