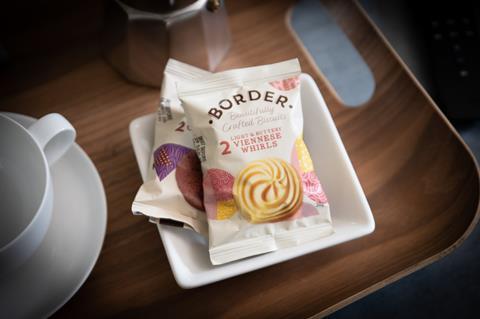 Hygiene, food quality and comfort are top priorities for consumers when visiting cafes, according to Border Biscuits.
The company said 88% of consumers directly link the quality of the biscuit offer to the quality of the establishment. As such, Border Biscuits suggests café operators shouldn't look to trade down on elements like premium biscuits as an incremental purchase with a hot drink or takeaway snack.
The Lanarkshire-based company added that 60% of those questioned as part of its own research, which saw 300 people polled, chose Border Biscuits from a list of the top five ranking premium brands as the one they trust most.
With heightened concerns over hygiene, the research also found that more than half of those questioned would be more confident buying a pre-packaged portion of Border Biscuits as opposed to a handmade cake or cookie that had been put on display.
"In this new world where we have learned to really savour and appreciate life's little joys, we're demonstrating the power of small but premium touches in crafting the perfect first impression," said Suzie Carlaw, Border Biscuits' marketing manager.
"Our research confirms that brand power goes a long way in providing much-needed reassurance to returning customers. We're proud to offer operators a helping hand and one less thing to worry over as they prepare to once again welcome customers through their doors."