Meadow Foods, Brook Food & Bakery Equipment and the Four Seasons Hotel have all added senior people to their teams in 2022.
Dina Foods MD and co-founder Suheil Haddad, meanwhile, has also lifted a lifetime achievement crown.
Here's what you need to know: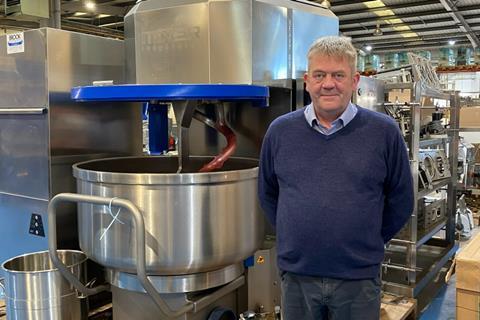 Brook Food & Bakery Equipment: industrial equipment sales specialist
Andy Turner has been hired as an industrial sales specialist at Brook Food & Bakery Equipment. Turner, who has decades of technical experience in the supply of bakery and food processing machinery, began his career as a bakery equipment service engineer, and over the years has worked across various specialisms including pastry production and make up applications.
"We are pleased to welcome Andy to the sales team as he brings with him a wealth of experience and his consultative approach will no doubt benefit our Industrial division's customers," said Mike Moran, sales manager, who has also recently joined the Brook Food team.
"We have undertaken several recruitment initiatives over the last few months as we want to continue to maintain the growth and momentum of the industry. Great to have Andy on board, welcome to the team."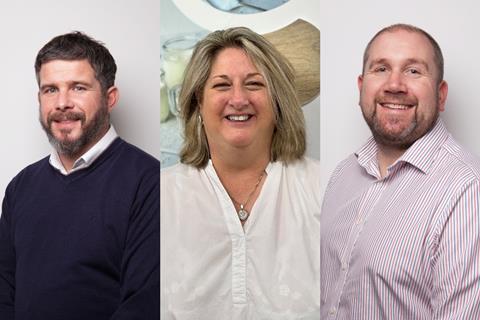 Meadow Foods: trio of strategic hires
Andy Smith has joined ingredients supplier Meadow Foods as commercial director for the speciality ingredients division. With more than 20 years of global experience in the food industry for companies including Quorn Foods, Mondelēz and Roberts Bakery, Smith will assume responsibility for sales, NPD, and marketing departments, focusing on customer innovation and identifying new markets for business growth.
Lorraine Hammond has been named HR director and will oversee the company's HR strategy as well as talent acquisition and people development. She brings more than 20 years' experience in providing HR support to global SMEs and private partnership organisations, implementing strategies to suit corporate visions.
Alun Lewis, meanwhile, has been promoted to head of sustainability following 15 years with the company. Reporting into the executive team, Lewis will be responsible for leading, developing, influencing, and delivering the organisation's sustainability strategy.
"We're pleased to grow the team with these strategic hires and welcome the experience they bring to key areas of our business," said Mark Chantler, CEO of Meadow Foods.
"Alun has been with us for many years and now plays a key role helping us to deliver on our sustainability targets. We have a strong management team in place and are excited by the opportunities for further sustainable growth."
Four Seasons Hotel: executive pastry chef
Hong Kong native Yam Lok Hin has been appointed executive pastry chef at the Four Seasons Hotel in London's Park Lane.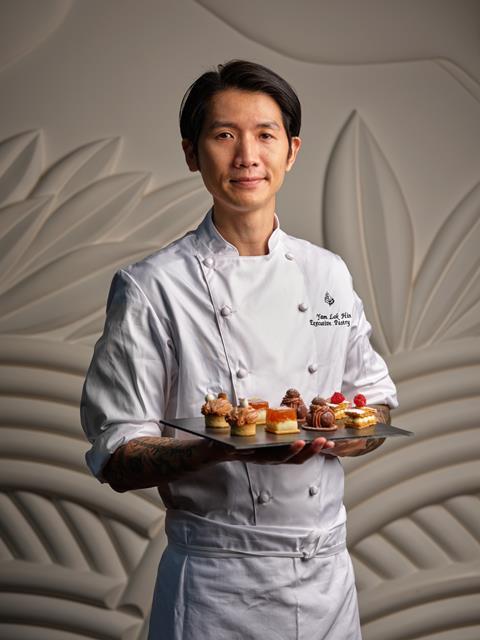 Hin, who has 20 years' experience working in pastry kitchens and Michelin-star restaurants, will create "extraordinary and intricate masterpieces" with a focus on using chocolate and Fairtrade products in his new role.
Hin joins from the Mandarin Oriental Hotel Taipei in Taiwan where he held the position of executive pastry chef for three years. Prior to that he held the same role at the Rosewood Hotel Sand Hill in California, which is home to the one Michelin-starred Madera restaurant.
Hin has also worked under Joel Robuchon at three Michelin-starred L'Atelier Robuchon in Hong Kong, was assistant pastry chef at The Peninsula Hotel's one Michelin-starred restaurant, Sir Elly's, in Shanghai and held the executive pastry chef role at the Rosewood Hotel in Beijing, where he was responsible for the management and leadership of the entire pastry and bakery kitchen.
In his new role, Hin's seasonal and concept-based plated desserts and pastries will be served in Amaranto Lounge, fine-dining Amaranto Restaurant and alfresco, On The Terrace.
"I'm thrilled to be leading the pastry team at Four Seasons Hotel London at Park Lane and I look forward to bringing my passion, knowledge, and creative flair to my new role at such a prestigious London hotel," Hin said.
Dina Foods: Suheil Haddad wins lifetime achievement accolade
Dina Foods managing director and co-founder Suheil Haddad has been presented with a lifetime achievement award.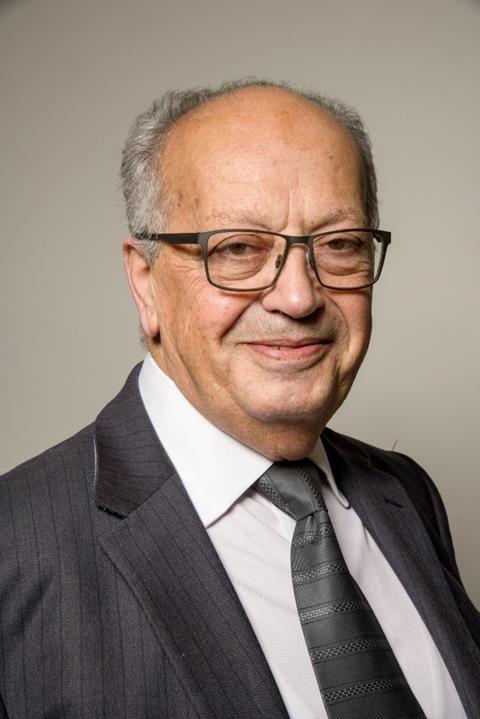 Haddad was recognised for his "entrepreneurial vision and skills" in building the business into an international supplier of Mediterranean Foods over the last 30 years at the West London Business Awards 2022.
Dina Foods was set up by Haddad and his brothers Fadi Haddad, Samir Haddad and Amin Haddad with the aim of making Lebanese cuisine accessible to the homes of people across the UK and Europe.
Over the past three decades it has grown to supply flatbreads, confectionery, and savouries, across the UK and in 18 European countries with products sold through restaurants, cafés, supermarket chains, airlines, hotels, and wholesalers.
"The Awards judges recognised that Suheil stood out for a brilliant career that has seen a leader emerge who has coupled nurturing a business from the ground up to the top of its field, with investment in community, philanthropy and most recently the environment," said Andrew Dakers, CEO, West London Business.
Haddad said it was an honour to be recognised in the awards. "I am grateful that I have been able to share my love of high quality authentic Mediterranean food, made to recipes handed down through generations," he said. "I would like to thank all the team at Dina Foods, our customers, suppliers and my family for their constant support."