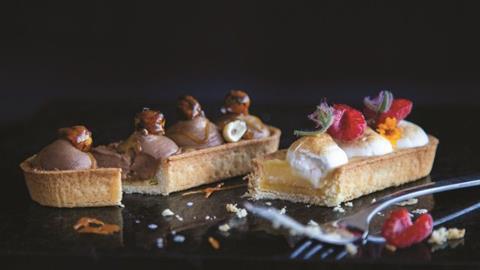 Covid-19 has caused revenue at bakery business Aryzta to fall more than 20% year on year, the company has reported.
Aryzta today (26 May) announced third-quarter revenue of €644.2m, which is a 21.5% organic decline on the same period last year.
The company said trading had been as expected until 15 March when market conditions and prospects "deteriorated sharply", resulting in revenue down 49% year on year in April.
Trading in May had shown some early signs of recovery, reported Aryzta, with three consecutive weeks of revenue growth resulting in sales down 33% year on year. In particular, improvements had been seen in the QSR and retail channels, stated the company, but foodservice continued to remain "subdued".
"Covid-19 will have a material impact on group performance in 2020," said Aryzta chief executive officer Kevin Toland. "At Aryzta, while prioritising the health and safety of our colleagues, customers and suppliers, we have taken decisive action to protect the business and our cash resources.
"Our Q3 revenue has been strongly impacted by the pandemic, but our facilities and products are positioned to recover and compete as economies stabilise and return to growth. Our management focus is on serving customers through this difficult period while preserving the value of our assets."
In addition to the impact of the pandemic, Aryzta has faced a challenge from its shareholders.
An investor group made up of Cobas Selección, Cobas International and Veraison Sicav, last week announced it was looking to remove chairman Gary McGann and board members Annette Flynn, Dan Flinter and Rolf Watter. It also wanted Toland removed from the board to focus on his role as CEO.
News of the move by shareholders came a week after Aryzta announced it had appointed Rothschild & Co to undertake a review of all strategic and financial options available to maximise stakeholder value.