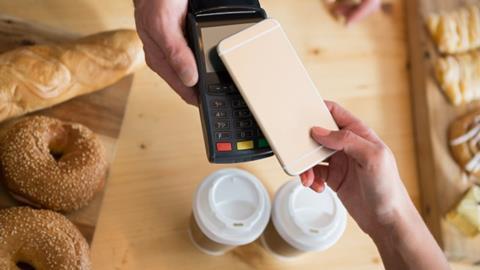 "We're still baking!" That's the overwhelming message from bakeries across the country as the Covid-19 pandemic intensifies.
British Baker has already reported on the actions some craft bakers are taking and now we're bringing you further updates on the situation. Here's what is happening on the ground:
Uncle John's Bakery, London
Ghanaian bakery Uncle John's is living up to its ethos of family and community by offering NHS staff a free loaf of bread from its West Green Road store in Tottenham.
"This is a very testing time for us all. We are here to support where we can," the bakery said on Instagram. "As the supermarkets are packed, this may be a quicker and efficient way for an NHS worker to receive an essential for themselves and their family."
The bakery will also be supplying food boxes to local councils to facilitate those in care homes and do not have easy access to food.
Grants Bakery, Corbridge
In a bid to help the many elderly and vulnerable people in the Corbridge area, this Northumberland-based bakery has teamed up with local greengrocers JA Stobo & Son to offer a free delivery service. Those aged over 65 as well as those self-isolating will take priority with a selection of fresh bread, pies, sausage rolls, pasties and pre-packed cakes offered by Grants Bakery and fresh fruit and vegetables from the greengrocers. Information has been shared via social medial and leaflets are being delivered to promote the service.
Grants Bakery has also stepped up its hygiene practices. All staff are washing their hands every 15 minutes for at least one minute, with surfaces including card machines and touch screen tills wiped down with the same regularity. Samples have also been removed.
"Please be patient with staff, service may be slightly slower due to the precautionary measures," it said on Instagram.
Crosstown Doughnuts, London
Sourdough doughnut specialist Crosstown Doughnuts has vowed to remain open across London as long as it is deemed safe for its staff and customers, but has said there may be adjustments to store hours and staffing levels in the coming days and weeks. Customers are still able to order online for delivery and pick-up. The company has even added a Working From Home box to its menu.
In addition, it has launched The Crosstown Collective by teaming up with Millers Bespoke Bakery and Estate Dairy to offer a food box of fruit, vegetables, bread, fridge essentials and treats.
"Collectively, we usually supply many of the great cafes, restaurants and hotels of London including The Wolseley, Claridges, The Ivy, Kaffeine, Harrods and Whole Foods. As our taps have been abruptly turned off, we turn to you to make our businesses survive," Crosstown said on Instagram.
Home deliveries start on Monday 23 March and costs £49.95.
Lily Vanilli, London
As a small team of three, cake specialist Lily Vanilli said it can work to ensure the highest standards of cleanliness and hygiene are kept at its premises. Customers can still order layer cakes, cupcakes and brownies online for collection and home delivery, with vegan and gluten-free options available.
The bakery added that it will do its best to stay open for takeaway only on Mother's Day, Sunday 22 March, however this is subject to change.
"Meanwhile we're fulfilling all your cake orders, with just one staff member on the premises at a time, no public transport to work, and the highest possible standards of cleanliness and hygiene. We're a very small business so if you have ordered your cake from us and need to cancel due to current events, please consider postponing rather than cancelling outright. We will get through this together," the company said in its newsletter.
Bread Ahead, London
Bread Ahead is taking its popular baking classes online conducting them via Instagram Live. Led by Bread Ahead founder Matthew Jones and baker Manuel Monade, the classes cover sweet and savoury treats include its iconic cinnamon buns, focaccia and doughnuts.
Looking to the future, it is also offering two for one on sales of its gift vouchers until 27 March for workshops taking place from September 2020 onwards.
Paul UK, nationwide
As of Monday 23 March, French artisan bakery Paul will open The Bread Market from its central bakery in Acton to "meet increasing consumer demand for fresh bread during the current crisis and to help alleviate the pressure on supermarkets". It will be open daily from 7am-7pm.
It is also offering buy on get one free on all 400g and 800g loaves on online delivery orders, in-store and from The Bread Market. Same day delivery is available via UberEats and Paul is looking to expand its own service as soon as possible to meet consumer demand.
Paul is also offering free tea and coffee to NHS staff and continues to donate all unsold food to London-based charity The Felix Project on a daily basis.
As further precautions, it has made all shops takeaway only by temporarily closing seating areas, removing dine-in crockery, pausing the use of reusable cups (but still honouring the 50p discount) and going cashless in its shops.
Warings Bakery, Berkshire
Family business Warings Bakery has closed the coffee shop and seating areas within its Caversham and Thatcham.
"This has been a difficult decision, especially given that many of our customers have been appreciative of our efforts to continue to provide this service and a space for those in the community that have felt cut off," the bakery said on Instagram.
However, all of its shops are still open for customers to buy freshly-baked goods including bread, cakes, buns and pastries.