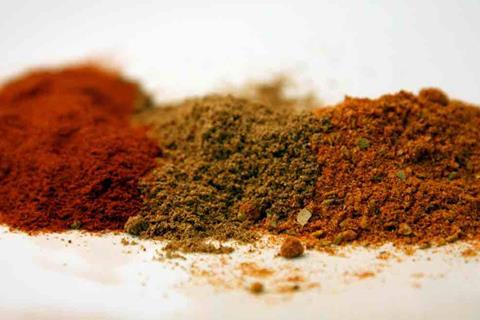 EHL Ingredients has invested in new equipment to increase its options for the bakery sector.
The new Baker Perkins 200 litre capacity ribbon blender, installed at the company's facility in Stockport this week, allows EHL to offer options to customers in the bakery market who have smaller requirements for bespoke blends as well as service smaller orders. The company is now targeting its herb and spice seasonings and blends at smaller-scale craft bakers and start-ups.
"We've taken on lots of new customers in the last few months, and as times have changed, so have companies' requirements," said Tasneem Alonzo, joint managing director at EHL Ingredients. "We found we were unable to service some of our customers with smaller quantities of blended products so now, with our new blender, we are able to do so efficiently and quickly, meaning we can expand this side of the business.
"Our blends and seasonings go into prepared baked foods, pies, pasties and sweet and savoury baked products, and we're confident we'll have a bumper 2022 as global foods and flavours are booming among British consumers," Alonzo added.
As well as upgrading its machinery, EHL is recruiting for sales and purchasing roles to support the team as it aims for growth and expansion following the challenges of the pandemic.
The sales role is for a junior account manager who will support the sales team, be the first point of contact for customers, and ensure a high standard of service and response, the company said.
The purchasing role is a junior administration position to support the wider purchasing team, which deals with ingredient suppliers around the world. EHL said experience within food manufacturing isn't essential as full training will be provided.
"We're growing as a business and we are looking for enthusiastic candidates looking to learn more about sales and purchasing in the food industry," Alonzo said. "It's an exciting time as things are changing at pace and we're expanding our capabilities, developing new seasonings and blends, and we're expecting to continue to thrive in 2022 and beyond."