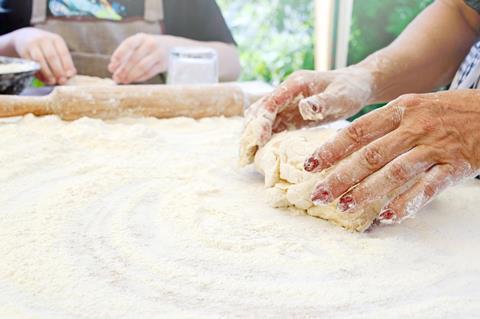 The Baking Industry Awards 2021 are less than a week away! Taking place at the Royal Lancaster in London on Thursday 21 October, they celebrate the best people, products, and businesses the industry has to offer.
The event, hosted by Strictly Come Dancing judge Craig Revel Horwood, is jam packed with opportunities for networking, celebration, and good old-fashioned fun as well as the opportunity to support its chosen charity – the Bakers' Benevolent Society.
"We're pleased to announce the Baking Industry Awards is continuing its support of the excellent work the Bakers' Benevolent Society does," says British Baker editor Amy North. "We've made it even easier to donate meaning all you have to do is text the word 'BAKERY' to 70085 to donate £5.
"The donation line is open now meaning you can do so ahead of the event or on the evening."
Texts will cost the donation amount plus one standard network rate message, and those donating will be opting in to hearing more from British Baker. If you would like to donate but don't wish to hear more, please text 'BAKERYNOINFO' instead.
What does the charity do?
Since 1832, the charity has dedicated time and resources to helping retired members of the baking industry and allied trades. It has around 50 residents living in its sheltered housing in Essex enjoying the benefits of an on-site care agency, subsidised lunches and hairdresser. There are social events and weekly activities organised for the residents who enjoy their independence but also know that a member of staff can be with them in minutes in an emergency.
The Society also supports several retired beneficiaries still living in their own homes up and down the country who have worked within the baking industry for many years with grants for mobility aids, pensions and telephone bills.
The vital work of the charity is funded by voluntary donations from bakers, suppliers and the individual generosity of people connected with the industry.
Join us!
There are a handful of tickets still available for this prestigious event, so don't miss out. Tickets can be purchased via our dedicated website https://bakeryawards.co.uk/live/en/page/tickets.