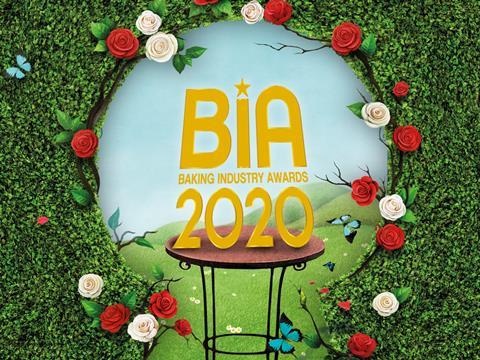 Are you ready for the Baking Industry Awards 2020?
Taking place via an online ceremony on Wednesday 20 January at 18:30, the awards celebrate the best and brightest the industry has to offer. To watch the awards, visit bakeryinfo.co.uk/BakingIndustryAwards
If that isn't enough to tempt you, here are four more reasons to tune in:
Come together as an industry
We might not be dressed in our finest tuxes and gowns sipping fizz at the Royal Lancaster, but that doesn't make the celebration any less special.
"The baking industry has gone above and beyond to keep the nation fed in 2020, so we want to shine a spotlight on all of the hard work and offer an evening of celebration," explains British Baker editor Amy North.
"The 2020 awards represent a new approach, but our mission remains the same – to reward the people, products and businesses who make this industry so special."
Find out who the winners are
Want to know which of our finalists is taking home the trophy?
The secret garden-themed broadcast will see the winners revealed in 13 categories including Rising Star, Baker of the Year, Supermarket Bakery Business of the Year and Bakery Innovation.
"We're so excited to reveal the winners," says North. "The calibre of entries was outstanding, so our judges had some tough decisions to make.
"Make sure to reach out and congratulate the winners and finalists afterwards. That email or message will be even more meaningful as we can't pop a celebratory bottle of fizz in person."
Learn from your peers' success
Uncovering the inspirational stories behind the people, products and businesses shortlisted for the Baking Industry Awards is not to be underestimated.
Here lies a wealth of knowledge when it comes to facing, and overcoming, challenges, grasping new opportunities and adapting to customer needs.
Take the Out of Home Business of the Year category, for example. Finalists Broken Clock, Costa Coffee and The Little Kitchen have all had to adapt to a new way of working as the pandemic and consequent lockdowns meant it wasn't 'business as usual'.
Enjoy the entertainment stylings of Alexander Armstrong
Your host for the BIAs 2020 is Pointless presenter and Classic FM host Alexander Armstrong.
As an actor, writer and singer, Armstrong is one of the most accomplished and recognisable hosts in the country. He is one half of Armstrong & Miller, writing and starring in the comedy sketch show with fellow actor and university friend, Ben Miller. He is also the co-host of the popular quiz Pointless, has presented Have I Got News For You more times than any other guest host.
"Alexander Armstrong is an excellent choice for the Baking Industry Awards. He brings personality, a smattering of comedy and even some musical entertainment in the form of a song," adds North.