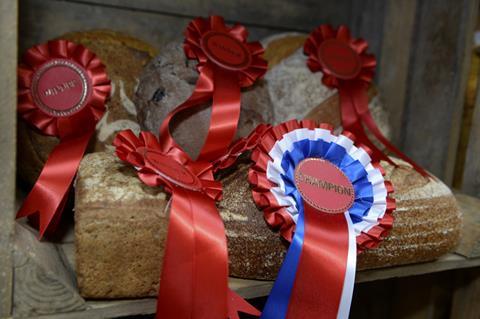 Reckon your sourdough is the best in Britain? Is your focaccia the finest these fair isles have to offer? Then enter Britain's Best Loaf 2023!
This year's event – sponsored by ADM Milling, Bako Group, Brook Food & Bakery Equipment and Lesaffre UK & Ireland – takes place on Tuesday 25 April 2023 at the Farm Shop & Deli Show at the NEC Birmingham. Here, loaves will be pitted against each other to find the top loaf in each category before those selected few battle it out for the ultimate title of Britain's Best Loaf.
The seven categories include a brand new one for 2023 – International. This category seeks out the best bread first conceived outside of Britain. Think soda bread, focaccia, fougasse, baguettes, ciabatta and more. However, as with all categories, the bakery that creates it must be in Britain.
The categories are:
Gluten free
Flavoured Sourdough
Innovation
International
Plain sourdough
White
Wholegrain
Every loaf entered will be put through its paces by a panel of industry experts and scored on external appearance, internal structure, aroma, and taste. Winners will be chosen in each of the categories, before being placed in a final run-off to decide the recipient of the title of Britain's Best Loaf.
The deadline for entries is Monday 20 March and each entry costs £30+VAT. Bakeries can enter as many categories as they like, but there is a limit of five entries per category. Entries must be submitted via the Britain's Best Loaf website where you will find full details, including the criteria for each category.
Success story
As well as kudos and glory, there are multiple business benefits to be enjoyed from success in the competition, including positive publicity in the press, marketing opportunities, new customers, and team recognition.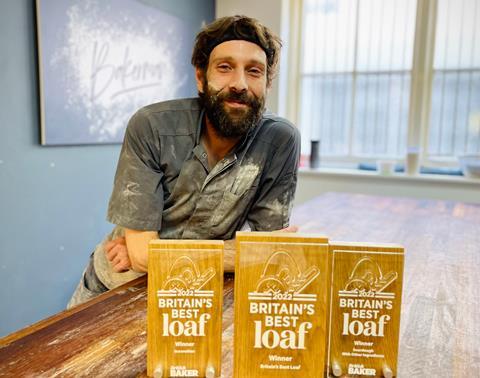 Dan Booth, director and head baker at Bakerman, is the person behind last year's overall champion – a Parmesan & Black Pepper Sourdough.
The win saw the Darlington bakery feature on the BBC Look North regional news segment, the front page of its local paper and in local magazines and on the radio.
It's not just the media that are hungry to know more about the bakery following its double triumph in Britain's Best Loaf. Shortly after the win Booth described the customer response as "insane". "The number of customers coming to try and buy bread has probably been double," he added.
Fancy a slice of the fame? Get your entries in now by visiting our dedicated website for Britain's Best Loaf 2023.