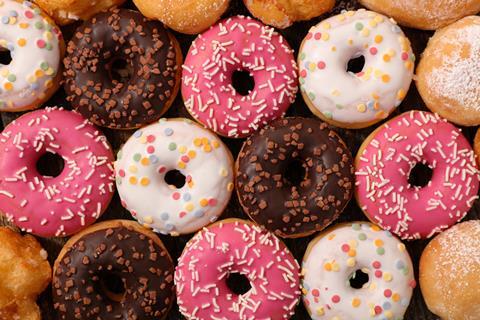 National Doughnut Week has been confirmed for 2021.
The week-long celebration of doughnuts, sponsored by CSM Bakery Solutions, is to take place from 8-16 May 2021. It will help to raise vital funds for The Children's Trust, the UK's leading charity for children with brain injury.
During the week, bakers from across the country are expected to take part by donating a portion of their doughnut sales to the cause. Birds Bakery, which hosted its own Doughnut Week this year, is one of the first to sign up. The registration date will be announced in 2021.
National Doughnut Week was cancelled in 2020 due to the Covid-19 pandemic. It has been running for 29 years, after being launched in 1991 by Christopher Freeman, owner of Dunn's Bakery.
In 2019, it raised more than £32,000 for the charity. And, since launch, it has raised a total of £972,256 for charitable causes, including £437,187 for The Children's Trust.
"The one and only National Doughnut Week will be taking place 8-16 May 2021 and we hope that bakers from around the country sign up and help us raise much needed funds for The Children's Trust. It's been a tough year for charities, and we hope that the week can go ahead next year with even more bakers joining in," said Ivor McKane, sales director FT UK & Ireland, West, at CSM Bakery Solutions.