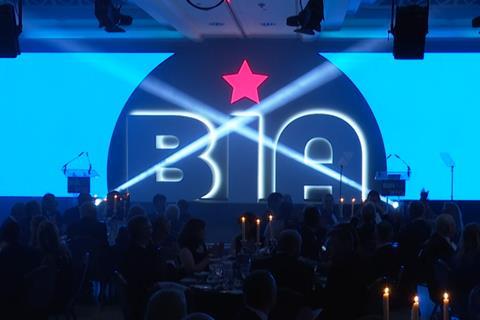 Tickets for the 2023 Baking Industry Awards are selling fast – so be sure to secure yours now!
The event, which takes place on Tuesday 7 November at the Royal Lancaster Hotel in London, will see companies from across the industry come together to celebrate and network.
After a drinks reception and three-course dinner with wine, comedian and presenter Ellie Taylor and the Baking Industry Awards sponsors will reveal the winners of the 14 categories, including Bakery Retailer of the Year, Bakery Manufacturer of the Year, and the Rising Star Award. The finalists have already been revealed, so be sure to show your support in the run up to the night.
There's ample time for continuing the celebrations and networking afterwards as the event brings together a diverse community of passionate people looking to connect, share ideas, and forge valuable relationships which could open doors to new opportunities.
Representatives from some of Britain's biggest bakeries, including Allied Bakeries, Hovis, and Warburtons, will be in attendance alongside the likes of major retailers Asda, Lidl, and Ocado. There's a strong manufacturing contingent attending as well including Finsbury Food Group, Samworth Brothers, Signature Flatbreads, Compleat Food Group, and Crust & Crumb, to name a few.
Ingredients and equipment suppliers, many of whom are sponsoring the awards, will also be there in droves alongside craft bakeries of all sizes.
A full list of attendees will be sent out prior to the event, allowing everyone to make the most of the networking opportunities. What's more, British Baker has created a LinkedIn event so you can make it known your company will at the Baking Industry Awards ahead of time.
"We're so excited for the awards next month – it's definitely a celebration not to be missed," said British Baker editor Amy North. "If you're a member of the bakery community, this is the event to be seen at. It offers an opportunity to thank your existing customers and suppliers, and potentially gain new ones. Tickets are selling fast, so make sure you don't miss out on this unrivalled opportunity."
Tickets cost £315 plus VAT or £3,150 plus VAT for a table of 10. They can be ordered via our dedicated website or by speaking to Becky Cumbers on 01293 846618.