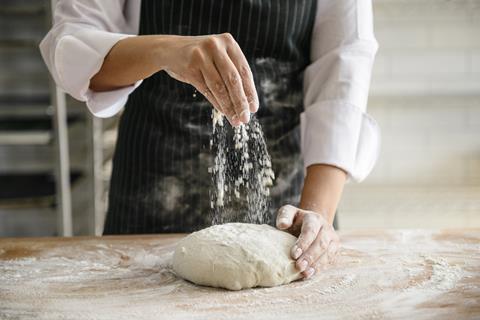 The Worshipful Company of Bakers is calling for applications to its 2022 bursary scheme – the deadline for which has now been extended until 14 April.
Successful applicants will enrol in one of two professional bakery short courses which take place at the School of Artisan Food in Welbeck, Nottinghamshire between 18 and 22 July 2022, and the Bakels Innovation Centre in Bicester, Oxfordshire between 13 and September 2022
The courses are open to bakery students as well as apprentices and trainees in the industry. To be considered for the courses they must meet the following criteria:
Be available on the dates listed above
Be aged 18 at the time the events take place
Still undertaking an accredited bakery education or training course
Have completed at least one year of full-time bakery education or Level 2 of an apprenticeship.
Wayne Caddy, head of baking at The School of Artisan Food, will be leading the Welbeck course alongside members of his team. He has more than 30 years of experience in the baking industry. The WCB bursary for this event, which will explore the artisan production of breads, pastry and cake, covers school fees and materials, accommodation, meals and set of personalised bakery whites.
The focus on the course taking place at the Bakels Innovation Centre, meanwhile, will be innovation and new product development with the students will be working in a team. Students will be responsible for their own travelling costs to and from Bicester, but the WCB bursary will cover accommodation and meals, and travel between the hotel and the Innovation Centre. Students are asked to bring their own whites but safety shoes will be provided.
Applications can be made via the Worshipful Company of Bakers' website and must include a personal statement and details of two products they have helped to develop as part of their work or course.