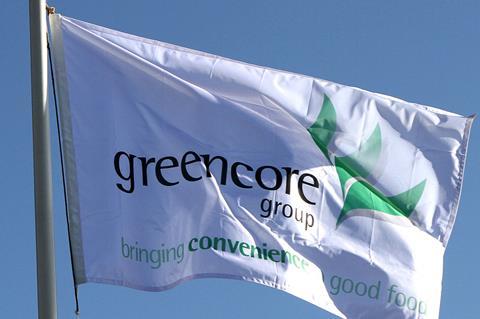 Greencore has returned to pre-pandemic sales levels, with pro forma revenue in the first quarter of 2022 up 7.5% on the equivalent period of 2019.
The figure of £389m for the 13 weeks to 24 December 2021 also represents a year-on-year rise of 26.4% compared with 2021.
The growth has been largely driven by food-to-go, with pro forma revenue in the category rising by 34.9% year on year and 6.1% above equivalent pre-Covid levels in the first quarter of FY19. The underlying recovery was augmented by the onboarding of new business wins, continued growth in the distribution component of the group's business, and the emerging impact of inflation, Greencore said.
Pro forma revenue growth in other convenience categories was up 13.1% year-on-year and 10.3% above equivalent Q1 levels in 2019.
The company said the return to pre-pandemic volume levels has enabled the group to revitalise its cost efficiency programmes across operational and commercial functions. This will be augmented by an extensive review of costs across the group that will also drive the recovery in profit conversion from the growing revenue base, Greencore added.
The company's Q1 financial update also stated the uncertainty regarding the duration and impact of Covid-19 variants, particularly on the food to go category, has made it more difficult to predict FY22 performance.
"To date, there has been some impact on the group's revenue momentum in what is its seasonally quieter period of the year. The group welcomes the UK government's recent announcement to ease the 'Plan B' restrictions on mobility arising from the Omicron Covid-19 variant," the company said.
Despite the challenges, Greencore said it continues to anticipate a FY22 outturn in line with market expectations. "This assumes no material resumption of mobility restrictions or lockdowns arising from increasing Covid-19 infection rates in the UK. Profitability will be heavily weighted towards the seasonally important second half of the year," it added.