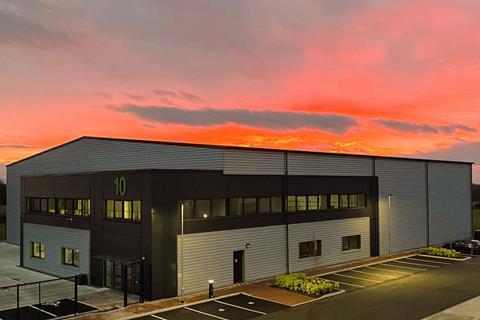 Biscuit and cake manufacturer Four Anjels is relocating to a new 24,827 sq ft site in Cheltenham after securing a £1.5m funding package.
The cash injection, supplied via NatWest, follows a period of 'significant growth' for the firm after it secured a contract with M&S Café for the supply of baked goods in 2020/21.
The business, which currently operates out of a 4,500 sq ft bakery in Moreton-in-Marsh, will take up residence at the new site at Furlong Park this month. The funding will be used to facilitate fit-out works to create a 'state-of-the-art factory and bakery', the company said.
Four Anjels' expansion will also create 20 new roles at its Cotswolds HQ in addition to its 40 existing positions. The company said it intends to increase its headcount to 120 over the next year.
The manufacturer added that it will expand its range of free-from and vegan product ranges in response to growing demand from its customers. Plans are in place for a purpose-built bakery pod, also funded by NatWest, to be installed in the new factory to develop the lines. At present the company produces approximately 20 product lines with an average output of 700,000 portions per month.
"It has been an incredibly exciting period of growth at Four Anjels, particularly through our relationship with M&S," said Andrea Stevens, managing director. "The new premises will allow us to comfortably take on new business opportunities and welcome more team members, as well as develop new products as we embark on an ambitious business growth strategy."
"The funding and support from NatWest has given us the confidence to make our growth ambitions a reality. We look forward to more opportunities to work together as our business evolves further."
Alexander Jones, relationship manager at NatWest, said Four Anjels held a "unique position in the market" as a "relatively high-volume producer of handmade, high-quality products".
"It has been a pleasure to be able to support the organisation to reach its growth target and we wish them every success on the next phase of their journey," Jones added.