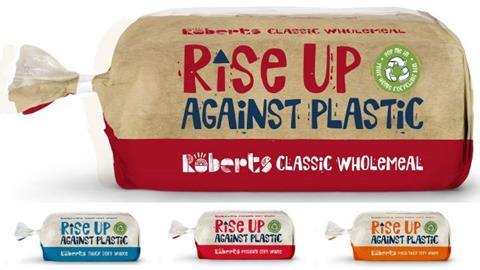 A radical relaunch of its Roberts Bakery brand has led to a significant increase in sales revenue for Frank Roberts & Sons.
The Northwich-based company saw turnover rise £3.1m year on year to £93.4m in the 52 weeks ended 31 August 2019, according to the company's latest filing at Companies House.
Operating profit before restructuring costs was £3.2m, up £1.5m on the previous year. Roberts said it had improved operating margins through measures including a reduction in headcount.
The company described the UK wrapped bread market as continuing to be a "tough trading environment, with the increasingly competitive landscape putting pressure on suppliers to deliver high-quality products at competitive prices".
In 2017, the company relaunched the Roberts brand with a bold new look and products including 'fun buns' in innovative flavours. Since the relaunch, the brand has developed products such as espresso martini buns, and attracted worldwide media coverage when it unveiled a loaf containing 336 insects.
Sustainability has also been a focus for the brand, which last year repackaged its core 800g loaves in paper wrappers after packaging its bloomer loaves in the same material the previous year.
With the outbreak of coronavirus, the business has looked to tap the home-baking boom with the launch of baking kits, supported by a TV advertising campaign.
"The group's long-term approach, together with its strategy of maintaining a broad product range and alternative routes to market, means it is well placed to handle the difficult trading environment," stated the company in its annual report.
"Given the market conditions, the directors are satisfied with the performance. Following a period of transition in 2017/18, the business is well placed to deliver strong growth and will continue to invest in its brands, equipment and people while maintaining careful risk management and cost control."