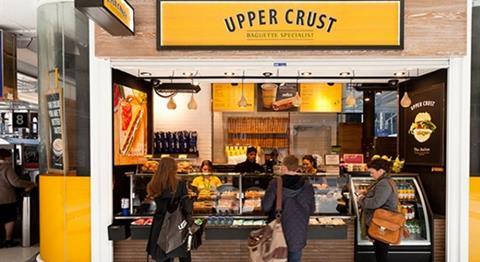 Upper Crust operator SSP Group is 'evaluating the merits of a range of funding options' in a bid to further strengthen its balance sheet.
The comments come in response to press speculation about a possible £500m equity raise and its draw down on the Covid Corporate Financing Facility (CCFF).
SSP Group said it is 'strongly placed to capitalise on the recovery of the travel sector' and that its liquidity position is strong thanks to significant management actions. Its cash and undrawn available facilities were at around £520m at 30 September 2020.
Included within this amount is £300 million from the CCFF, which SSP said had been drawn down in full during February. This, it emphasised, was solely due to the scheme closing for drawings from March 2021 with the amount repayable in February 2022.
"The Group noted in its preliminary results that its current monthly cash burn rate was approximately £25-30 million, and it is expected to remain in this range during the second quarter, which ends 31 March 2021," it said in a statement.
"Whilst SSP is confident in the medium-term recovery of the travel market, there remains significant uncertainty with regard to Covid-19 and associated travel restrictions."
In this context, it added, both debt and equity options are being looked at.
Shares at SSP this week have fallen from a high of 347.8p on 9 February to a low of 270p at 09:15 today (12 February).
In December, SSP revealed that sales for the year ended 30 September 2020 had nearly halved compared to the year before, with underlying operating loss of £363.9m.