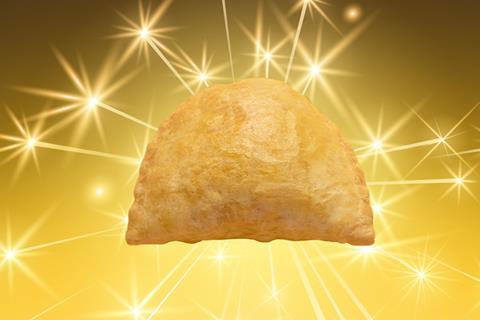 Carrs Pasties has unveiled a limited-edition pasty to raise funds for a children's music charity.
Named Rock It, after the charity the funds will go to, the pasty is filled with beef, Roquito peppers, onions, Scotch bonnet peppers and gravy encased in puff pastry. It is available now priced at £1.50.
All the profit from its sales will be donated to Rock It, a Bolton-based charity which provides young people with opportunities to create, record and perform music through a programme of activities supported by a team of music mentors and volunteers.
The pasty is available for takeaway from Carrs three Bolton stores, as well as via its Click & Collect service.
"The Rock It pasty might be smaller and flatter than our other pasties, but it's packed full of flavour," said Joe Carr, managing director of Carrs Pasties.
The family-run bakery is currently in the hands of third generation brothers Matt, Liam and Joe Carr. They hope to grow the brand outside of its base in Bolton, launch a nationwide delivery service and open a new store in 2021.
"Collaborating with Carrs in order to support Rock It with this sensational signature pasty is a testament to the community, creativity and values that both organisations hold dear. This partnership will help us launch opportunities for young people, families and the community to create, perform and develop skills whilst supporting their wellbeing," added Julie Ormes, director and project manager of the charity.