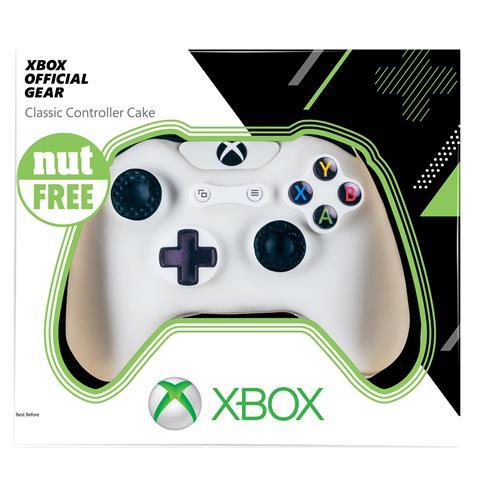 Cake manufacturer Finsbury Food Group has teamed up with global tech giant Microsoft to create an Xbox Controller cake.
The cake comprises a Victoria sponge base with buttercream and jam filling, wrapped in icing. It's available in Tesco now and in Asda from 26 September with an rsp of £12.
It was produced in Finsbury's Hamilton celebration cake factory in Scotland which was made 100% nut free earlier this year.
The cake is described as "completely different" to anything Finsbury has done before.
"Gaming is a new sector for us at Finsbury and we're constantly looking to innovate with new products and ranges and explore new industries too. Collaborating with Microsoft is the perfect opportunity for us create a product so unique to gaming," said Jordan McCann, brand manager, Finsbury Food Group.
"The Xbox Controller cake arrives as the baking industry continues to trend on social media and in the press. Cakes have been hitting the headlines recently, with people mistaking them for well-known objects such as, trainers, toilet roll and even a full chicken. It's great to deliver this viral trend for our customers to enjoy at home, with an almost replica cake."