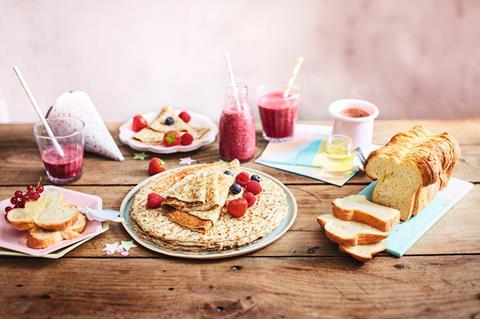 Marks & Spencer has extended its range with French brand Picard.
The frozen food brand has rolled out to 160 M&S stores as the retailer looks to widen its appeal to families.
The collection features 25 meals, sides, canapés, desserts and bakery treats, including French brioche toast and buns, crêpes, baguettes, waffles, ham and cheese galettes, mini croque monsieurs and tarte tatin. Prices begin from an rsp of £1.50.
M&S reported that sales in the frozen category had increased by more than 85% year-on-year since the start of lockdown.
"Picard is one of France's most loved brands and is so much more than frozen food; it's known for exceptionally delicious dishes that taste so good you would never believe they weren't homemade," said April Preston, director of product development at M&S.
"Offering our customers delicious food, and inspiring choice is at the heart of what we do and Picard is a great addition to our frozen range, perfectly complementing our existing offer and giving customers something deliciously different."
All Picard products at M&S are in French packaging with an English translation on the back of the pack. Customers can also use the Google Lens app to translate the front-of-pack in-stores.
"Like M&S, Picard holds long standing relationships with local farmers and they source the very best ingredients. We've closely worked with Picard to select an edited range of their iconic French products based on what we know our customers love," Preston added.
Bakery business Aryzta this year sold the majority of its stake in Picard to investment firm Invest Group Zouari for €156m, retaining a 4.5% shareholding.