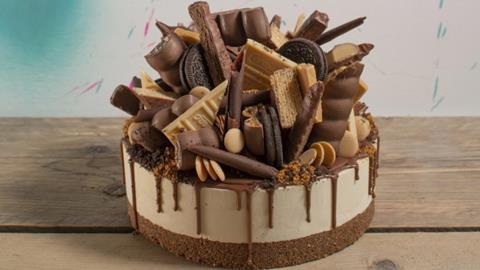 Online cheesecake supplier Pleesecakes has launched a DIY cake kit for nationwide delivery.
The Build Your Own At Home (BYOAH) delivery kit contains ingredients to make Pleesecakes cheesecakes at home. Available in two variants including Fully Loaded and Pick 'n' Mix, the kits contain a ready-made, frozen cheesecake base and filling.
The cake brand was founded by painter-decorator turned cheesecake specialist Joe Moruzzi in 2017.
"One of my main goals for Pleesecakes has always been to deliver our products on a national scale and Build Your Own At Home marks the first of many products to launch to a UK-wide market. A DIY delivery kit has been in the making for a while, but with people now looking for innovative ways to entertain and have fun at home, we couldn't have timed it better if we tried," said Moruzzi.
Pleesecakes has over 180k followers on Instagram, and lists Holly Willoughby, Emma Willis, Joe Wicks and John Terry among its fans.
The online retailer appeared on BBC Two's Dragons' Den in 2018. Despite Moruzzi turning down a Dragon's offer, the exposure led to "accelerated growth" and the launch of his first recipe book, Pleesecakes: 60 Awesome No-Bake Cheesecake Recipes the same year.
"We've managed to build up a strong social media following, but many have not been able to try our products because of delivery constraints. Now they can, and I'm looking forward to seeing people across the country getting involved, engaging with the brand on this level and building their own creations from home."
The DIY Fully Loaded comprises a double chocolate base and salted caramel filling, milk chocolate ganache, a crumble of Oreo, Biscoff and mini fudge pieces and chocolate toppings.
Pick 'n' Mix is made up of a plain digestive base and vanilla filling, white chocolate ganache and sweet toppings.
Pleesecakes has also released a step-by-step video to help consumers make their cakes at home.
Build Your Own At Home is available from today (12 June) via the Pleesecakes website for an rsp of £30.