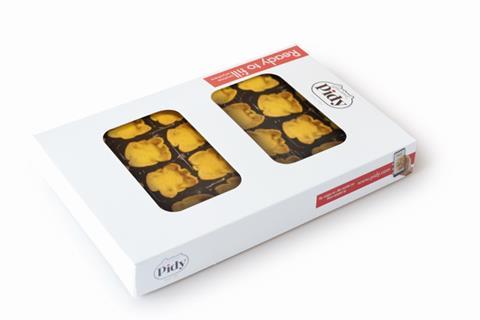 Pidy has launched mini packs of its ready-to-fill pastries for operators hit by reduced demand during the coronavirus crisis.
Popular Pidy lines including Cones, Veggie Cups, Spicy Cups and Spoonettes are now available in packs containing 24 individual products made from the firm's traditional fonçage dough with sunflower oil.
The new packs target operators challenged by reduced numbers of diners and outlets that don't have the volume demand for larger formats because of social distancing measures.
To ensure safe transit and optimal quality, the mini packs are secured in a bespoke tray and flow wrap, it added.
Suitable for hot, cold, sweet or savoury fillings, the 'light and crispy' mini range does not require reheating before use.
"We understand how challenging the past few months have been for our customers and we want to make sure we are doing everything we can to make the transition to normal as easy as possible," said Andrea Richardson, business manager at Pidy UK.
"By introducing the most popular lines of our canapé range into this new packaging format, our customers don't have the risk of bulk-buying and can now purchase in smaller quantities as and when they need to. With many events now taking place with smaller numbers, this new pack format provides caterers with the perfect solution," she added.