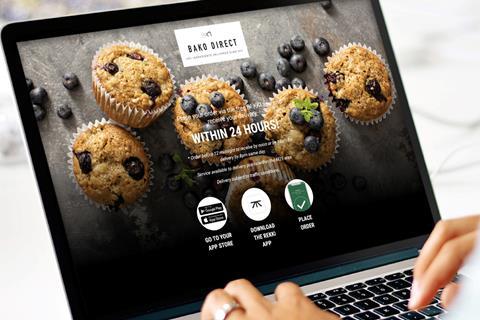 Bako South Eastern has launched a new premium service for London customers inside the M25.
Bako Direct will provide 24-hour fast turnaround delivery of premium products for bakeries, pâtisseries and boulangeries.
Orders placed by phone or the Rekki app before midnight will be delivered by noon, while orders placed by 10am will be delivered before 8pm the same day Monday to Friday, with paperless delivery available.
Confirmed key suppliers for the new range include Savencia, Vandemoortele, Matthews, Bakels, Callebaut, Lesaffre, Sodiaal, Bakbel (Les Fruits), Candia and St-Villepré.
The range of over 500 products will also include bakery yeasts, flour and butter as well as a selection of ambient, chilled and frozen lines.
"Having analysed our customer base across the South East, we have identified a new generation of bakeries found predominantly within the M25 that will benefit especially from a premium service offering, with easy ordering and 24-hour delivery," said Nick Harris, Bako South Eastern managing director.
"Bako South Eastern is in a particularly strong position to service this market due to the strategic positioning of our depot and strong supplier relationships," Harris added.
"As well as providing a new level of fast turnaround delivery, the Bako Direct product range has been developed specifically to satisfy the needs and wants of the new generation of bakers, and we will be seeking to develop the range ongoing."
Bako South Eastern is part of Bako Group, which distributes bakery products to customers across the UK from three national depots via a multi-temperature fleet of over 70 vehicles.