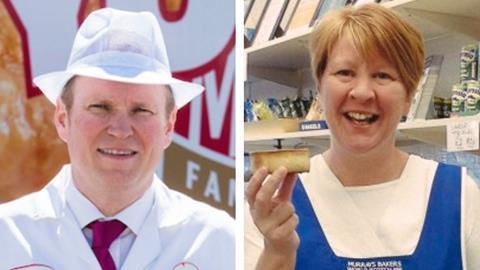 Scottish Bakers has appointed Ian McGhee of McGhee's Bakery as vice president elect at its Annual General Meeting (AGM) on 20 May.
The appointment came at the association's first virtual AGM on 20 May. He will be joined by incoming president Linda Hill from Murrays Bakers of Perth.
McGhee will shape the future direction of the organisation at this crucial time, said the organisation.
Outgoing president Ronnie Miles, of Bells Food Group, said: "I will continue to serve as president until we can give Linda the inauguration she deserves in front of her peers in the industry. However, she will be taking a more active role in some of the presidential duties. Linda has been a great support to me and knowing that Ian McGhee, in turn, will be supporting Linda when the time comes is encouraging for the future of the association."
McGhee has served on the board of Scottish Bakers for 12 years. He studied food technology at the Glasgow College of Food Technology, before joining family firm McGhee's in 1986, where he became production director in 1990.
He will follow in the footsteps of his father and brother in becoming president of Scottish Bakers.
"We are delighted Ian has agreed to take on the role of vice president elect," added Scottish Bakers chief executive Alasdair Smith.
"As we, as a sector, look to our post-Covid-19 future, we will need a strong and strategic team to help direct us and, with Linda and Ian supporting the work of all at Bakers' House, I am confident we can rise to the challenges ahead."