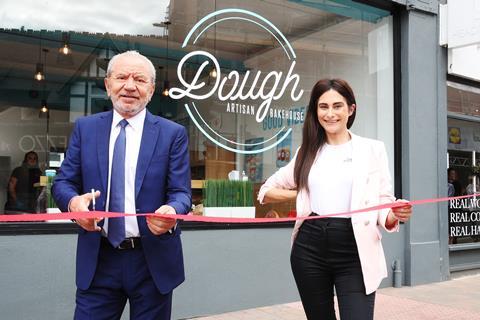 Carina Lepore of Dough Bakehouse, winner of last year's The Apprentice, has opened a second site in Beckenham, backed by Lord Sugar.
The new site comprises an in-house bakery, café and extensive outside terrace area.
As well as the new site, Dough Bakehouse is set to extend its offering with a dough'nut range and limited edition one metre "social distancing baguette". It comes after the bakery added several vegan lines to its offering earlier in the year, including a banana cake and chocolate brownie.
It will also host a series of regular events, including a Sunday brunch serving all-you-can-eat across their range and bottomless prosecco, as well as DJ's and live entertainment.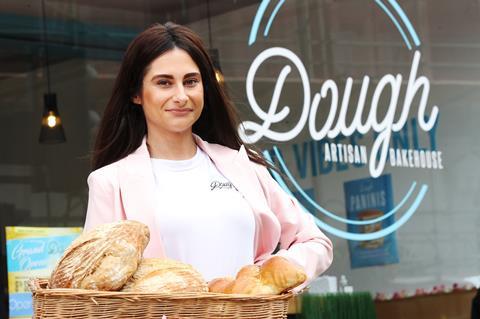 Dough Bakehouse's original site is in Herne Hill, London. Lepore manages the day-to-day running of the bakery, her father Carlo bakes all the products on site every morning, including sourdough and multiseed loaves. The independent bakery also serves freshly made-to-order sandwiches, including the popular Dough Chicken Italiano.
"Carina and I are delighted that Dough Bakehouse continues to go from strength to strength, and the fact that we are launching a second branch in the middle of a pandemic is a testament to the strength of the brand and Carina's determination to succeed. We're looking forward to opening more premises in the near future, continuing to expand the business and constantly evolving the product and customer service offering," said Lord Sugar.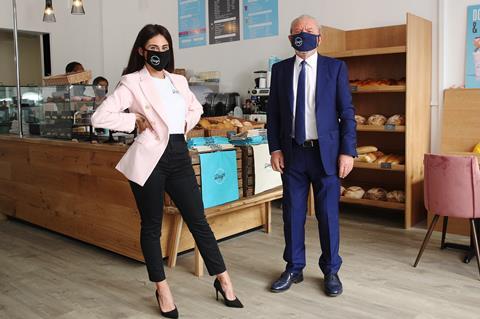 Dough Bakehouse is expanding quickly due to customer demand, and plans to open up several new sites, the firm added.
"After winning The Apprentice it means so much to have Lord Sugar's backing in a family run business with big ambitions. We're really excited to be launching our second branch and bringing our fantastic products to Beckenham High Street," added Lepore.