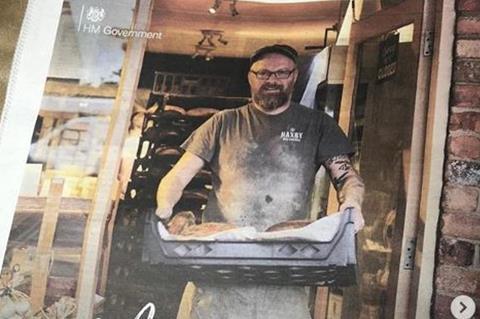 A Labour-supporting baker, who has previously produced loaves carrying anti-Tory slogans, has appeared without his permission in a government campaign.
Phil Clayton, of Haxby Bakehouse in Yorkshire, was shocked when fellow baker Wayne Caddy messaged while he was baking on Saturday morning to tell him he was a "centre spread" in The Guardian newspaper.
A picture of Clayton, which he had agreed to have taken three years ago to promote Yorkshire tourism, has been used in a government coronavirus campaign, encouraging people to 'enjoy summer safely'.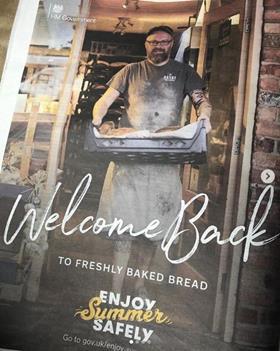 The advert carries the slogan 'Welcome back to freshly baked bread'.
"Next minute, someone else messaged me saying I was in the Daily Mirror. Then, a few minutes later, I got one from another baker saying I was in the Daily Mail – and I thought 'Oh God'," said Clayton, adding he has also heard the picture has been used on billboards.
"But then I thought about it and that I'd never agreed to this – particularly for a government I don't support and whom I think haven't handled things well. Clayton, who is open about his left-wing politics and has produced loaves with slogans such as 'F*ck Boris', said he initially found the situation funny.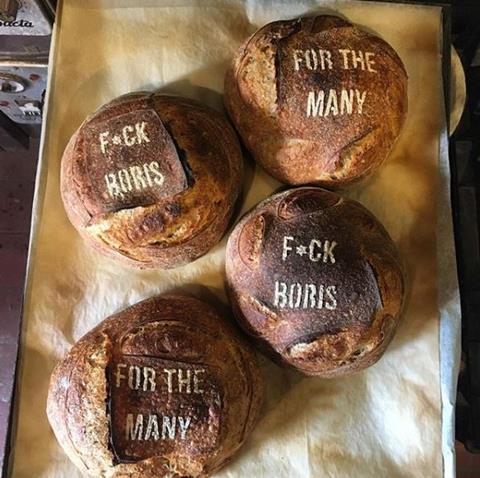 "And as for the line on the poster about 'welcome back' – we've never been anywhere, we've baked the whole way through. We have furloughed people, but we've carried on baking."
Like many bakery businesses, Haxby Bakehouse launched a local delivery service during lockdown to ensure the local community had access to bread.
"No nipping off to Durham or to a Greek island for us," he added.
The business operates a shop in the town of Haxby and has just open a dedicated production unit nearby.
Clayton said he hoped the government wouldn't use the picture again. He also pointed out that he's wearing a branded Haxby Bakehouse t-shirt in the picture, which would have made it easy for someone to contact him to ask permission, and for him to be identified.
"I don't want people to think I'm two-faced. Regardless of your political view, no-one wants to be seen as a turncoat."
Following the publication of the story, the government Cabinet Office said it would stop using the picture of Clayton.
"The Enjoy Summer Safely campaign has worked with a number of partners to showcase local businesses from around the UK getting ready to welcome customers back safely to their highstreets," said a spokesperson.
"We recognise that this particular business does not wish to be featured and the image has been removed from the campaign."