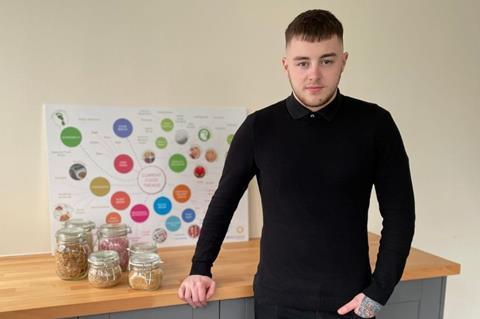 Borders-based cereal specialist Silvery Tweed has boosted its NPD team with the appointment of Aaron Davidson as product development technician.
Davidson will support Julie Telfer, the NPD manager, in the preparation of new concepts, including blends of dry ingredients and seed as well as new products for the company's cereal coating line, the company said.
The new hire, who has a background of working as a chef in professional kitchens, will also be responsible for managing the shelf-life testing of new products and the packing up and dispatching of samples to clients.
"It is great to have Aaron on board to bolster our innovation and new product development team," said Telfer. "He has slotted straight in and brings with him a great set of skills and experience that will benefit both our company and our clients.
"Our NPD has a long history of working closely with food producers to deliver high-quality products. Adding Aaron to the team further supports our drive to give our customers the best help and support when developing new products," Telfer added.
Davidson said the opportunity to work for Silvery Tweed was one he couldn't turn down. "It's great to be working for a fantastic company doing something that I am passionate about," he added. "I've already learnt so much, I'm excited about the future.
"The team has made me feel welcome and it is great to be working with some of the biggest names in the industry on exciting new projects."