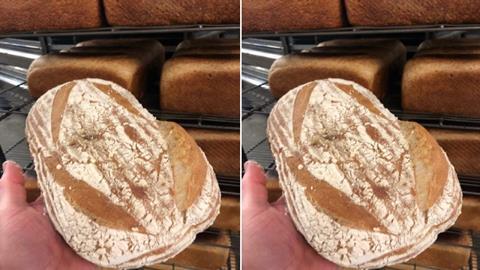 Glasgow-based Newlands Bakery has launched home delivery and collection services.
Newlands Home Bakery initially closed all its shops to comply with the government's social distancing guidelines but customer queries about the re-opening of the business caused bosses to re-think the move.
With management working in the main bakery at Thornliebank, no public access to the site and a large space available, it was possible to continue making breads, cakes and pastry products every day, it added.
"We decided to offer a small selection of our most popular products for local home delivery," said Alisdair Irvine, director at Newlands Bakery.
"The service has provided such a success that we have extended our offer to customers who live outside our delivery service reach and so we are now offering a collection service available at our Thornliebank shop, with only one person allowed in the shop at any time."
The most popular item has been its sourdough bread, followed closely by flour. Newlands has also been supplying a sourdough starter pack for customers to bake at home.
"We wanted to go further than just offering freshly baked quality products to our customers. We have been donating lots of cakes and pastries to Kilbryde Hospice to say thank you to the NHS for working so hard during this difficult time," added Irvine.
Newlands Home Bakery comprises five premises in Thornliebank, Clarkston, Cathcart, Newton Mearns and Shawlands.