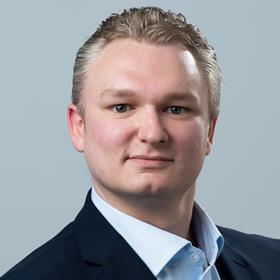 Bakers could be entitled to additional payments after a judge ruled in favour of Greggs in a covid-related insurance dispute, writes James Morris, managing partner at Indemnity Legal, a law firm specialising in defending policyholders
On 17 October 2022 the High Court handed down judgment on preliminary issues arising in the case of Greggs v Zurich Insurance.
Greggs held an insurance policy and sought to claim from Zurich around £150m of revenue lost as a result of the Covid-19 pandemic.
The main issue in the case was whether the various successive government restrictions applied to businesses as a result of the pandemic formed a 'single occurrence' attracting a single recoverable limit payable in respect of all of Greggs' losses. In Greggs' case this was £2.5m payable for each 'single occurrence'.
Greggs claimed there were multiple 'single occurrences' arising during its policy period and that should each attract their own £2.5m sub-limit.
Zurich contended there was just one 'single occurrence' applicable to the entirety of Greggs' losses.
Mr Justice Butcher rejected Zurich's arguments and agreed with Greggs that there had been various 'single occurrences' as meant by Greggs' policy.
For example, Mr Justice Butcher held that the government's decision to take certain restrictive measures on 16 March 2020 amounted to a 'single occurrence'; thereafter, decisions taken by the UK government and the various devolved administrations also amounted to separate 'single occurrences'. It is possible, the judge held, that there are others applicable to Greggs' claim, so long as any further alleged 'single occurrences' do not amount to an immaterial change to, or simple continuance of, earlier measures or restrictions.
Having ruled that Greggs' policy was capable of responding to more than one 'single occurrence' arising from the Covid-19 pandemic, Mr Justice Butcher held: "I hope that, in the light of these points, the parties will be able to agree as to the number of relevant occurrences. If they cannot, and it remains material, I will hear further argument by reference to each of the different announcements / regulations pleaded by Greggs".
It may therefore be that further litigation will follow if Greggs and its insurers do not reach agreement.
There may be many businesses in the baking industry with wordings that are similar to that of Greggs and who, to date, have received payment of a single sub-limit of indemnity for all of their losses (as Greggs had before this case). These businesses may now be entitled to additional payments in light of the Greggs decision.
Those claims should be carefully reviewed, either by specialist lawyers or with the assistance of the business's insurance broker, in light of the Greggs decision to identify whether the sums paid by the relevant insurer were correct.
While that will be an onerous exercise for some, the Greggs decision suggests it is a task worth undertaking – the likelihood is that, as what constitutes a valid business interruption claim continues to change, there are many claims out there that are considered to be half-baked by the courts.