As a modern-day bakery business, it's increasingly important to take a responsible approach to environmental issues. But with the issue of plastics at the forefront of media focus, how can you ensure that your suppliers are following an equally sustainable agenda?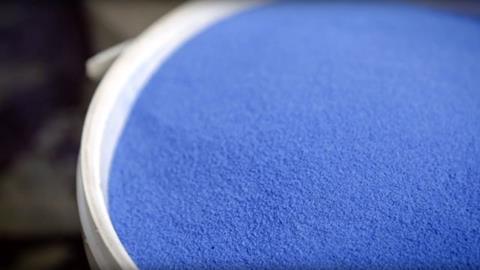 Rotational moulding company Fletcher European Containers, based in Wellingborough has come up with a solution that reuses its waste plastic material in a sustainable way and extends the company's reach into new areas that can also be used by bakery businesses – namely its diverse range of recycled plastic trucks (below).
With 25 years under its belt the company has become a specialist in manufacturing food-grade products from its production facility based in Wellingborough, Northamptonshire.
Originally set up to supply the fish fryer industry with chip tubs and heavy-duty mobile containers, Fletcher European's hygienic product range was soon in high demand. So, in a bid to meet the continuous improvement in standards demanded by the bakery and wider food industries, the company has seen new and innovative ranges flowing through its catalogue, including the latest rotoX brand of premium-quality food-grade products.
In 2017, Fletcher European was proud to achieve ISO9001:2015 accreditation, rubber-stamping its commitment to quality, customer satisfaction and continuous improvement. However, the company believes its road to success is still paved with numerous challenges.
Fully aware of its impact on the environment as a plastics manufacturer, Fletcher European has been working to improve its environmental sustainability. Controlling its environmental footprint is a key objective, as well as being able to offer the general industry an affordable alternative product option where food-grade equipment is not necessary.
So, what's involved?
During the production process, lots of 'off-cuts' or plastic waste material are produced and collected, then separated into coloured groups and fed through a granulating system. Fletcher European sends the smaller granulated plastic pieces to its plastic polymer supplier to be reprocessed into powder form – ready to be reused to manufacture other non-food-grade products, such as its recycled plastic trucks.
Using the returned recycled material, a large range of products, such as the mobile container trucks, can be produced and are suitable for many applications within a broad range of industries. Unlike the food-grade range of equipment, the recycled products are not suitable for food contact, but provide an industrial solution for handling, storing and transporting loads.
Even though the material used is recycled, there are no disadvantages when it comes strength and durability. For example, the recycled plastic dollies and plastic tanks, produced to an industrial quality, are ideal for general manufacturing and warehousing. In fact, its plastic tapered trucks are already used as laundry trolleys and for waste collection and handling across the country.
Primarily a supplier to the food industry, this new range is enabling Fletcher European to commit to greater sustainability in the world of plastics and broaden its reach into other sectors, while maintaining the integrity of its top-quality food-grade products.