Efficient, working equipment is essential to a bakery's day-to-day operation and regular servicing means saving money, unnecessary downtime and frustration, as Scobie McIntosh explains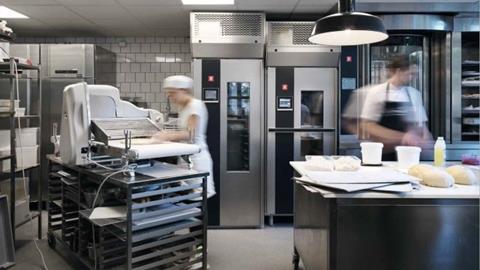 We've all been there. Frustrated with the level of service we have received at some point in our lives. Whether it is roadside assistance that has left you cold and stranded for hours when you should have been at an important meeting, or whether you had to work at home while waiting for someone to come and fix a domestic appliance, only to receive the dreaded call that they are running late, so your two-hour slot has now ended up being half of your day. This is not only frustrating, but can also have great business and cost implications.
Bakery equipment can be compared to a car in terms of servicing. If the bakery equipment is serviced regularly, it will produce baked goods efficiently every day, for many years. However, failure to have a service plan can be a costly mistake. With no service company on call, finding one can be time-consuming, as they may not be able to attend a site quickly, they may not have the expertise of a particular machine or the parts needed to get it operational. These delays can have a disastrous effect on profitability.
Some bakery companies are very clear on what equipment and service they need and can ask their supplier to verify their choice. This can simply be a case of agreeing the selected product is suitable for the tasks in hand and arranging a smooth delivery, quick installation and a service plan to ensure its longevity.
However, equipment suppliers can also identify alternative products that have greater benefits. This could range from a smaller footprint or a multi-bake function to faster cleaning, greater energy efficiency and enhanced digital controls.
In some cases, bakers do not know the specific equipment they need – they simply know what their business requires to succeed and they are looking for the best equipment to help them deliver that, so they seek out advice from the equipment supplier. In this instance, one of the best approaches is for a team from the equipment provider to visit and assess their site, to ascertain the available space, understand the product range to be produced, establish what equipment the bakery currently has and put together a suitable business proposal. This can often lead to equipment that enables the baker to exceed the desired business plan – and become even more profitable.
In a recent bakery site visit experienced by the Scobie Direct team, for example, a commercial multi-washer was recommended. A multi-washer is physically large, but what it has to offer is mighty. It is designed to take all kinds of commercial kitchen equipment – from utensils, to pots and pans, oven racks and trays, mixers and even shopping trolleys. It incorporates centrifugal technology from the start of washing right through to the drying process. It is a high-performance machine designed to incorporate an energy-efficient cleaning system that decarbonises.
In this particular instance, the environment was considered at every step. Water consumption was reduced thanks to an advanced filtering system that allowed it to be used for another wash cycle, saving two-thirds of the water and 70% of the detergent. Some bakeries, Scobie reports, have four or five machines to keep up with their washing, whereas a multi-washer eliminates the need for all of these and does everything itself, ensuring several cost savings. It reduces the number of machines needed, freeing up floor space, and only needs one person to keep the machine fully operating. It also saves running different machines simultaneously, so energy consumption is significantly reduced.
Other equipment beneficial to bakers includes vending and coffee & tea machines. Only using a small footprint, they incorporate contactless payment options and offer a good range of products for customers. They can entice new customers and increase sales from existing customers, who find they can buy their cold drink, hot drinks and snacks all from the same outlet.
There are other benefits, too. Providing staff with a good range of snacks and drinks keeps them happy, on-site and spending in-house while also, importantly, reducing the risk of contamination, which is key in the wake of the COVID-19 pandemic. Both vending and drinks machines can form part of a bakery's overall service contract.
Following the outbreak of the coronavirus, Scobie's team of engineers have taken the initiative to design, manufacture and install perspex protective screens for applications nationwide. This includes food counters, payment points and production areas. The company offers a bespoke service to ensure the customers' needs are met. It also produces hand sanitising stations, which can help a bakery's customers feel safe so they can wash their hands before and after eating. Infrared temperature checking equipment is also beneficial in the early detection of Covid-19 and restricting anyone that has a high temperature from a premises. Furthermore, Scobie has adapted its spiral vending machines to contain PPE equipment, including masks, hand sanitisers and wipes to suit customers' needs. The firm's engineers are still working nationwide, in new vans and with full PPE kit to ensure they keep customers' equipment serviced and sanitised.
As a family business with over 135 years expertise in the foodservice industry Scobie constantly refines its offering to enhance the level of service it can offer customers, and is proud that its customers consider it their key supplier for bakery and catering equipment and for efficient service and maintenance contracts.
In short, the benefits of a trusted equipment supplier should not be underestimated, as they will save a bakery money and time, helping them to boost their sales and profits, and will keep the customer front-of-mind when unexpected developments occur.
To contact Scobie's experts on equipment and service, call 0845 5040 466.
https://www.scobiemcintosh.com
To view Scobie's Somengil multi-washer in action, please click on the video below: