With threats of a butter shortage as recent as 2017 and prices continuing to make butter an expensive ingredient for bakers, how can we maintain the richness and indulgence that consumers demand from baked goods in an increasingly cost-sensitive market?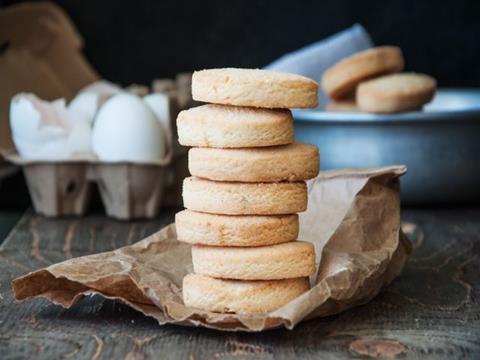 "Butter is scarce worldwide and is expected to remain so for a while", according to analysis by ZMP GMBH, a platform for global dairy trade analysis. Average butter pricing in Q1 of 2019 was €4.20/kg comparable to the same period in 2017, but 8% lower than in 2018.
While global production was sluggish in 2018, it grew at a slightly faster rate than demand. Stocks have recovered as a result, but lower pricing is likely to incentivise exports (demand).
It is likely that the unprecedented high pricing seen over the last two years has resulted in manufacturers reducing their use of butter. Brexit, trade wars and unseasonable weather prolong the uncertainty, and demand in 2019 to date has been flat. As a result, many manufacturers are considering switching to butter alternatives in both new and existing recipes. However, many may not be achieving the taste and indulgence consumers expect.
A correlation has also been found between the increased use of biofuels in the EU to reduce greenhouse gas emissions and price increases for butter. This is because vegetable oils are used in biodiesel, and are thus increasing in demand, resulting in higher prices for these and alternatives, such as butter.
While it is difficult to predict the complexities of the global commodity markets, consumers' love for buttery flavour and indulgence will continue to grow, and the challenge will always remain for food manufacturers to deliver this indulgence in a cost-effective way.
Consumer demand for butter
Consumer attitudes to butter and other yellow fats have changed significantly in recent years; fats are no longer the villains they were once considered to be. In a provocative cover story, Time magazine (2014) went so far as to urge us to ignore the health advice and eat butter.
The halo effect over butter has meant that it has seen a resurgence in retail sales, now 12% higher than they were in 2008. Conversely, margarine has dropped 25% in the same period [Mintel Market Sizes].
Coinciding with this, there is a trend for more product launches of butter-containing products. Butter is often perceived as a premium or authentic ingredient in baked goods and brands promoting their all-butter recipes are likely to attract those consumers who are looking for authenticity and are happy to indulge as a treat.
Understanding the flavour and function of butter
Butter is a solid dairy product made from fresh churned cream – (sweet cream butter or lactic butter) – and can be classified as salted or unsalted. The flavour can vary significantly depending on the type. Butter made from a fermented cream is known as a cultured butter and is often referred to as a 'European-style' butter, while butter made from pasteurised cream is known as sweet cream butter and dominates in the USA.
Flavour differences also occur across the same type of butter. For example, Irish butter, derived from a pasture-based milk supply, has a creamy, buttery, dairy taste, while a French butter might have more sweet caramelised notes. Using various sensory and analytical techniques, Synergy has been able to map out some of the most popular butter profiles, in order to better understand the variances in butter flavour profiles, and how this might have an impact on a bakery product.
Of course, butter doesn't just contribute flavour to a product, it provides richness and indulgence making an overall premium product in the eyes of the consumer.
Capturing the best of butter
The combined dairy and flavour expertise of Synergy and parent company, Carbery Group, has been harnessed to create dairy-based ingredients that perform exceptionally on flavour and are cost-effective and cost-stable.
Starting with fresh dairy ingredients, Synergy concentrates all the goodness of dairy within a unique stable emulsion, using a natural fermentation process. The effects of this process allow bakery manufacturers to deliver all the richness, indulgence and flavour of butter, without the high recipe costs, using natural concentrates and natural flavourings. As we know, the flavour of butter can vary and this is particularly true with bakery, where a cooked or caramelised butter profile might be more desirable than a fresh butter, so we can also provide flavour direction, using the insight gained from the sensory and analytical work described above.
Brioche: 50% butter reduction
Knowledge of different butter profiles can prove useful when enhancing the buttery flavour of a traditional French bakery product.
Synergy was challenged to reduce up to 50% butter content within a brioche recipe whilst maintaining the sweet caramelised butter profile consumers expect.
Natural butter in the recipe was replaced with standard bakery dough fat and a Synergy butter flavour was added. The result was the taste of a freshly made butter brioche, at a reduced cost, using natural flavouring. Sensory analysis showed that the buttery taste and mouthfeel were rated almost as highly as the full butter version.
Biscuits: 100% butter replacement
In some cases where it is acceptable for the manufacturer to remove butter completely from their recipe, maintaining buttery taste can prove challenging.
However, in the case of a recent butter biscuit redevelopment, the manufacturer did just that. All of the butter in the recipe was replaced with a standard bakery dough fat and a natural butter flavour was added to build back flavour, mouthfeel and indulgence.
Sensory preference tests and profiling of the full butter biscuit vs. the newly developed recipe revealed that the panel actually preferred the new 0% butter recipe over the original full butter version. Profiling found that there were improvements in buttery taste, mouthfeel and indulgence, with all other factors assessed remaining equal to the original recipe.
Delivering a richer dairy experience
Synergy's extensive research and focus on dairy ingredients and how they deliver flavour within a product has enabled the company to achieve significant cost savings for manufacturers who are faced with increasing dairy commodity price variability. Outside of butter, Synergy's extensive portfolio of unique dairy flavours has also helped with calorie reduction, 'premiumisation', sugar reduction and improved process handling.
To find out more visit: https://uk.synergytaste.com/dairy-taste-optimisation or contact: marketing.uk@synergytaste.com / +44 (0) 1494 492222