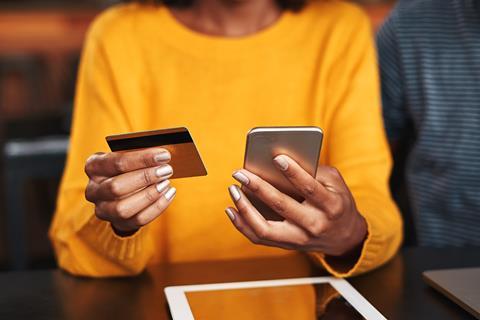 Katie Prowse, Insights manager at HIM MCA, looks at how the coronavirus outbreak has altered consumer attitudes to online grocery shopping and delivery.
"After two months of strict lockdown, consumers have adapted to new lifestyles and routines, developing a taste for scratch cooking, recipe boxes and grocery delivery.
Home delivery has been pivotal throughout the quarantine period, as unprecedented levels of demand have seen grocery multiples, convenience operators and wholesalers ramp up their capabilities through staff recruitment, adaptations to business models and partnerships with third-party delivery firms.
The switch from in-store to online grocery delivery has been particularly strong with older consumers – from a lower base pre-coronavirus* – who have traditionally been more reluctant to adopt delivery due to key barriers, including the technological and digital payment elements of the process. However, this demographic has been quick to adapt to delivered grocery throughout lockdown with 31% of over-75s ordering groceries online more frequently than before.
More generally, consumers across all age groups have largely embraced the delivered grocery retail channel, with 29% shopping in this channel for food and drink more frequently throughout lockdown*. Some 20% expect to continue shopping more frequently this way after lockdown is lifted.
Maintaining new users will be a key opportunity going forwards and consumer groups who have tapped into delivery, alongside better-quality ranges and more focused offers, will be key levers.
Beyond core meals, on-demand convenience presents a wider opportunity for the food and drink supply chain. Delivery operators including Deliveroo and Uber Eats have increased partnerships throughout the past few months with many retailers, with on-demand grocery delivery especially suited to categories such as confectionery, alcohol and crisps and snacks.
HIM MCA expects a permanent shift to grocery delivery in future. In the shorter term, a continued boost will be influenced, in part, by risk aversion and the threat of re-infection as shoppers continue limiting social contact.
Longer term, as the UK faces a recession, maintaining loyalty will be crucial, as previous recessions have shown increased omnichannel shopping. Businesses should evaluate home delivery capabilities and the opportunities that consumer recessionary behaviours, including scratch cooking and limited out-of-home spending, bring to at-home markets."
*HIM MCA Recovery Report 2020