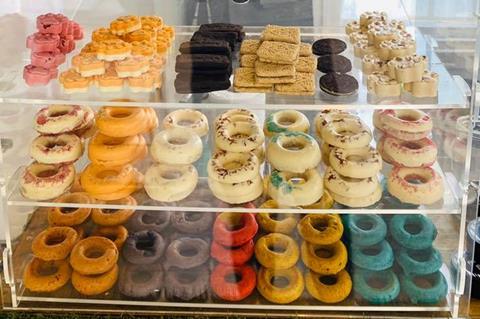 A new bakery that sells dog-friendly digestives and waffles is set to open in Nottingham next month.
The Barkery will whip up Woofnuts – dipped doggy doughnuts in 12 flavours – Chocopaws, an in-house carob moulded treat, and Wuffles, alongside a special biscuit range including custard creams and bourbons.
Starting from £1.50 in price, the bakery treats are said to be grain-, wheat- and sugar-free and use ingredients such as oats and peanut butter.
The concept was developed by Arran Hoblin and Liam Giles, who consulted vets and nurses to ensure the treats are safe for pooches and tested the recipes on themselves and their four dogs at home.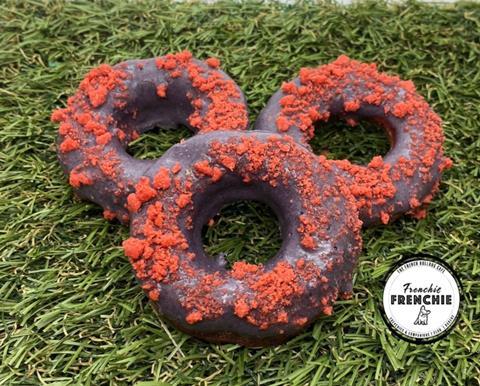 The latest venture builds on the success of Frenchie Frenchie, a dog-friendly café the pair launched in Mansfield in 2019.
"We decided to create the doggy bakery as we wanted the dogs of the world to enjoy a little indulgence too," Hoblin told British Baker.
He added the success they'd experienced since launching the dog cafe had been "mind-blowing".
"We launched our Dog Birthday Pawties in January 2020 and in the time we had open just before lockdown hit in March, we had two pawties in every single week.
"We absolutely love what we do and we're so excited for this next chapter in our dog journey. They're more like children than they are pets and that's what we love the most."
The Barkery will be based in Nottingham's Victoria Centre.