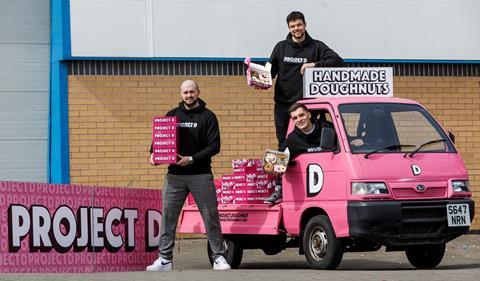 Derby-based Project D has entered its first wholesale agreement which will see its cinnamon scrolls sold via Batch'd, an artisan bakery retailer.
The sweet treats will be sold in all 15 of Batch'd shops, located in railway stations in Leeds and Manchester and some of the UK's biggest shopping centres including the Bullring in Birmingham, the Arndale and Trafford centres in Manchester, Eldon Square in Newcastle and Merryhill in Dudley.
It marks a new chapter in Project D's journey. The firm is 'rapidly expanding' which has seen it roll out nationwide delivery and invest in equipment to increase its capacity.
Batch'd, Project D added, is also expanding rapidly and the firms hope the synergy between them will mean they can grow together.
"It's a great endorsement to be selected by Batch'd as they only work with the very best artisan bakeries and although it's a national chain they pride themselves on the high standards of their partners," said Project D operations manager Max Poynton. "Our cinnamon scrolls have always been really popular, but they have lived a bit in the shadow of our doughnuts – just because they are so highly decorated and Instagram-ready."
Project D launched by selling doughnuts at pop-up events and kiosks in shopping centres until the pandemic hit, when they began an online delivery service. The company has yet to return to the high street, although it recently opened a store at Loughborough University's Students Union and hopes the collaboration with Batch'd will pave the way for Project D shops in Manchester and Nottingham.
"All our products are made overnight and are freshly delivered to Batch'd every day to ensure the very best quality," Poynton added. "We are exploring new routes to market all the time, and wholesale is definitely part of Project D's future, as well as the creation of our own flagship stores."