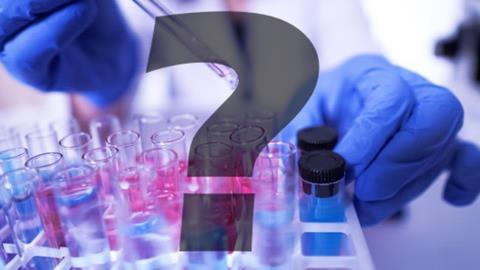 Martin D'Agostino, virology section manager at Campden BRI, answers some of the key questions bakers and other food suppliers may have over the coronavirus pandemic.
Note: the information is based on current advice and knowledge (as of 13 March) and may change in the future.
What do the terms Coronavirus, SARS-CoV-2 and COVID-19 mean?

Coronavirus: Umbrella term for any of a family (Coronaviridae) of single-stranded RNA viruses that can infect birds and many mammals.
Covid-19: Specific name of the illness related to the current pandemic and acronym for Coronavirus Disease 2019
SARS-CoV-2: name assigned to virus that causes Covid-19 and acronym for Severe Acute Respiratory Syndrome Coronavirus 2
Can Coronavirus be transmitted via food?

SARS-CoV-2 is relatively unstable on the surface of foods and other materials, and cannot as far as we know, cause the Covid-19 infection via the ingestion of the virus, since it is a respiratory disease and has to be inhaled. Food is not likely to be a source of infection.
What is the best way of reducing the risk of transferring the virus from person-to-person, person-to-surfaces and person-to-foods?

Person-to-person: This is the highest risk, with the main risk from droplet infection, which is where coronaviruses are emitted from someone via droplets in the air and inhaled by someone else, such as by coughing. Since this is a respiratory disease, infection can usually only occur after inhalation of droplets containing the virus. Other routes of transmission could include if an infected person coughed into their hand, then shook someone else's hand and that person then touched their face.
Person-to-surfaces: Contracting the infection from hard surfaces is not currently considered to be a high risk. However, to minimise any risk, practice good respiratory hygiene and good hand hygiene as well as cleaning the area affected using your normal cleaning protocols. If you think there is a need to do a deeper clean – for example, if someone in the area has been showing symptoms and an area is likely to have become contaminated – then follow the latest guidance from PHE.
Person-to-foods: The risk of contracting the illness from food is negligible. It is not considered to remain infectious on surfaces, including food surfaces for long periods of time and again, would have to somehow be inhaled from the foods themselves. If you ingest foods which have the virus on the surface, the risk of infection would not be from ingestion of the food.
In general, to help reduce any risk, washing hands for at least 20 seconds with soap and water is recommended. If those facilities are not available, alcohol-based hand rub which contains at least 60% alcohol content is recommended by WHO, the CDC the NHS and PHE.
Are there any recommendations on cleaning areas such as factories?

Continuing with normal routine cleaning regimes should be sufficient unless there is a particular problem with employees showing symptoms and large areas becoming contaminated, since these types of viruses are easily killed by routine cleaning. If areas have become visibly contaminated, a 1,000 ppm chlorine bleach solution can be used on hard surfaces. If soft furnishings have become contaminated, steam cleaning is recommended.
Should companies be concerned about ingredients and packaging sourced from China or other affected areas being a risk to consumers?

Currently, both the CDC in the US and EFSA, the European Food Safety Authority, are saying the risk of infection from materials such as ingredients and packaging are extremely low and that currently there is no evidence food is a likely source or route of transmission. EFSA has pointed out that previous outbreaks such as SARS-CoV (2002) and Middle East Respiratory syndrome coronavirus, or MERS-CoV as it is otherwise known (2012), show that transmission through food consumption did not occur.
What if your job involves close contact with members of the public, such as checkout workers?

There is currently no extra advice for people who go to work in public places, which could include, for example, checkout workers in a supermarket.
The NHS says you need to have close contact with a person to be at risk and the NHS guidance defines 'close contact' as being within two metres of an infected person for more than 15 minutes, so this type of brief contact with individuals is not considered to be a risk at the moment.
Should I wear a facemask?

There is little evidence of any widespread benefit from the use of facemasks outside healthcare and clinical settings.
Is there an alternative recommended to alcohol gel hand rub?

Official advice from all the main sources of information dealing with the virus, such a PHE, WHO, the NHS and the CDC in the US is that handwashing is the best option, and hand sanitisers could be used as an additional factor after proper hand washing, or when handwash facilities are not available.
What if one of my employees has symptoms or has returned from an area where large numbers of infections have been reported?

If you think one of your employees has symptoms or has returned from an area where large numbers of infections have been reported, send them home and get them to contact NHS 111.
Should we consider travel bans, stopping use of public transport, cancelling meetings etc?

The actions people take are really up to the individual and company and should be taken after a proper risk assessment that covers risks to the individual concerned and the business. Taking on board up to date travel advice from government sources is key, and as this is likely to change from day to day, keep on checking.
Besides that, individuals and businesses should do their own risk assessments and act on the outputs of those assessments, and these should be revised continually as new information is produced.