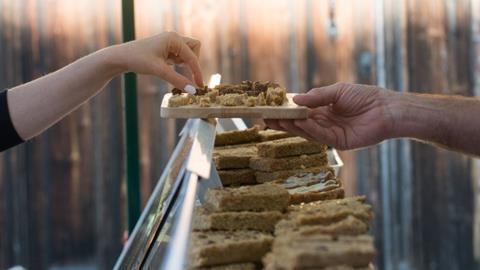 Liz Richardson, managing director and partner at communications agency HeyHuman, looks at the ways in which coronavirus will change how customers experience the baking industry.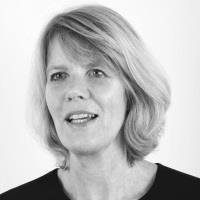 "Experiential marketing is a great way to bring bakery products to life, with initiatives delivering entertainment and samples to customers at local high streets, shopping malls, festivals and train stations.
But coronavirus has put an end to that - for now. So how can bakery brands and retailers flex their experiential muscles during and after the pandemic?
Keep it local
Even when the current pandemic is over, a residual fear of crowds and commuting may persist - the idea of taking the London Underground may horrify some people.
Bakery brands and retailers would be wise to consider smaller, community-based events in line with where their consumers live. This could work particularly well for independent bakeries selling unbranded items - the goodwill of a local clientele can be used to fuel these kinds of events. Think tea parties, online bakery masterclasses and the like - activities to bring people together, virtually and in reality, after such an isolating period.
Keep it outside
HeyHuman worked with BelVita on an interactive musical pop-up campaign at key train stations such as Waterloo that featured plenty of physical customer interaction that ran
Naturally, that couldn't happen now, but reimagining the campaign as a socially-distanced street parade could do the trick. Crowded spaces were once experiential's proverbial bread and butter - brands and retailers are now required to think about how their product works in a socially distanced context. What about a field? Or from an open-air car park?
Keep it safe
Safety will be the watchword for everything brands do. Hygiene is going to top the list for customers, both in retail stores and when it comes to experiential activity. That means you have to change everything.
Traditional sampling will have to be re-thought completely. Brands need to think creatively about how they can get samples to their consumers in the safety of their own homes. They could team up with food delivery services; there are companies like Amazon that offer the opportunity to include packaged good samples in the familiar Amazon box. In other words: we're likely to see the humble door drop make a comeback.
There is no definitively right or wrong way to tackle what comes next. However, what the bakery industry can do is ensure it is catering to every element of the experience. For established brands, digital amplification should be top of the agenda. For local bakeries and retailers, this is where the senses can really come into play - they need to ensure that interaction is supplemented with something else that keeps their personal brand in customers' minds. Think how display items can be framed so customers don't have to press against the window; perhaps that all-important smell of fresh bread could be utilised away from the actual bakery, its aroma surrounding promotional signage.
If they adapt to a safer, more considered approach, British bakers can still create experiences worth remembering."