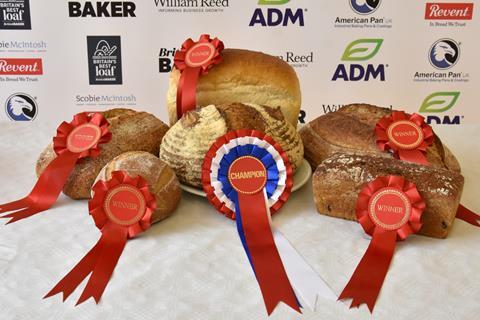 Reckon your loaf is Britain's best? Then be sure to enter the Britain's Best Loaf 2021 competition.
Sponsored by ADM and Food Paper, the competition will take place at the Farm Shop & Deli Show at the Birmingham NEC on Monday 5 July 2021.
At the event loaves from across Britain will compete in six categories – Gluten free, Innovation, Plain sourdough, Sourdough with other ingredients, White and Wholemeal – with the winners fighting it out for the ultimate title of Britain's Best Loaf 2021.
Entries close on Monday 3 May. To find out more, and to enter, visit: britanisbestloaf.co.uk.
Need some inspiration? Here we take a look at some of the standout loaves from recent years to find out what made them worthy winners: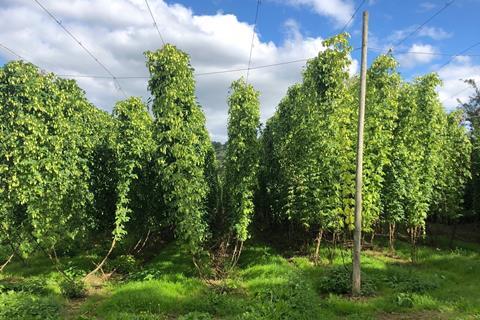 Inspiration comes from everywhere (including right outside the bakery door)
Example: Wild Hops & Barley Loaf, Peter Cooks Bread
Award: Britain's Best Loaf 2021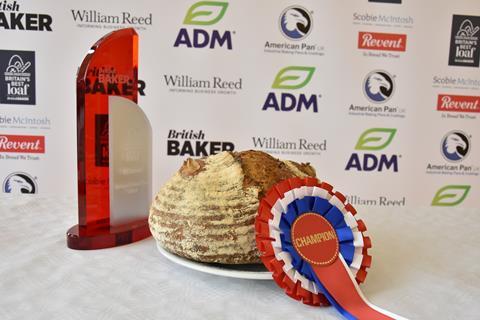 What made it stand out? This unique, limited edition loaf wowed the judges at the 2020 competition for its innovative use of local ingredients, utilisation of by-products from other food and drink processes and its great look, structure, aroma, and taste.
The inspiration for the loaf came from the field of hops found about 50 yards from the bakery door. These were used to create a tea which was then combined with Shipton Mill No. 4 Strong White Flour to make a sourdough starter. Further local ingredients were added in the form of spent grains from The Hop Shed, a nearby micro-brewery.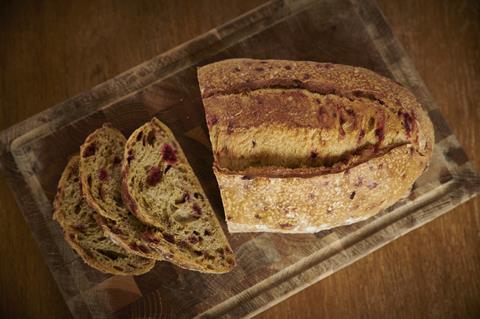 Think outside the bread box for flavour inspiration
Example: Beetroot Multiseed Sourdough, Seasons Bakery
Award: Britain's Best Loaf 2017, Highly Commended – Sourdough with Other Ingredients 2020, and Speciality Bread Product of the Year 2019
What made it stand out? The list of accolades to this loaf's name is impressive, as is the loaf itself.
Seasons Bakery drew inspiration from its vegetarian beetroot slice with feta cheese for this award-winning bread, incorporating two types of beetroot into the mix along with a secret mix of herbs and spices. The resultant sourdough is flecked with purple and tastes "totally different to other sourdoughs", according to Seasons Bakery owner Dan Nemeth.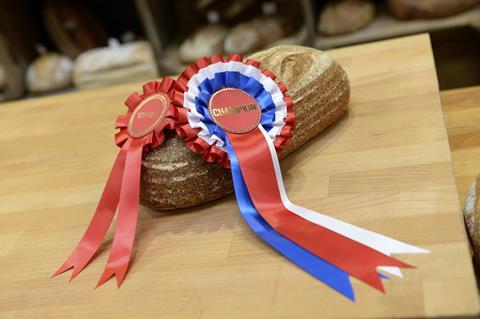 Delight the judges with good looks and a great taste
Example: Wholemeal Sourdough, Poppyseed Bakery
Award: Britain's Best Loaf 2019
What made it stand out? The team at East Sussex-based Poppyseed Bakery, led by Lee Smith, puts as much effort into the appearance of its sourdough as it does the eating quality.
"Both are important to the customer," according to Smith. They're also important to the judges at Britain's Best Loaf who score all loaves on their external appearance, internal structure, aroma, and taste. Loaves in the innovation category, as the name suggests, are also marked on their innovation.