When it comes to sustainability, B Corp is climbing the ranks of well-known accreditation programmes among businesses and consumers alike.
It's a badge of honour that shows a firm cares about more than just its profit margins. Achieving B Corp status means a business is meeting verifiably high standards of social and environmental performance, legal accountability, and public transparency.
Factors contributing towards a successful application range from employee benefits and charitable giving to best supply chain practices and ethically sourced materials.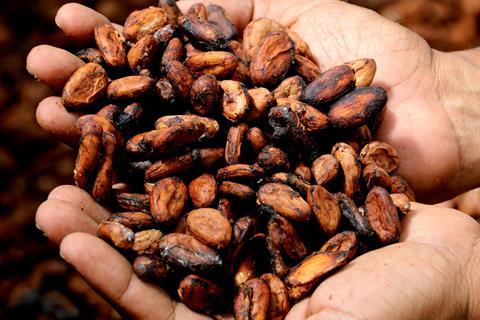 At present, there are around 150 B Corps involved in the UK food sector, but just a handful of bakeries. Among the line-up are Honeywell Bakes, Mademoiselle Desserts, Hobbs House Bakery, and Meg Rivers as well as London-based distributor of Italian baked goods, Crosta & Mollica.
Other B Corps involved in the baking industry include ingredients manufacturer Macphie, sponsor of the Sustainability Initiative of the Year category at the upcoming Baking Industry Awards 2023. The category happens to feature two fellow B Corps as finalists – plant-based egg alternative supplier Oggs and Toast Ale, a craft brewery turning leftover loaves into ale.
So why haven't more bakeries achieved B Corp status, what does the accreditation process involve, and is it worth it?
The right reasons
It's clear that pursuing B Corp accreditation is for businesses looking to build upon brand values rather than boosting balance sheets.
"When businesses are appropriately focused on doing good things for all of their stakeholders, they can really make changes," believes Rebecca Field, global social media manager at B Lab, the organisation behind the B Corp accreditation. "There is huge potential to harness business as a force for good and tackle the most pressing challenges of our time – this includes bakery businesses."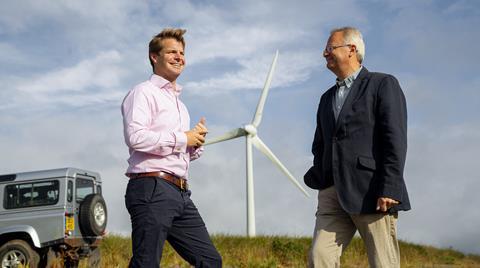 Andrew Jamieson, marketing executive at family-run Macphie, notes that the B Corp framework aligns seamlessly with the company's ethos. "Our role is to guarantee sustainable, profitable growth which creates long-term wealth and job opportunities for the local communities – not just short-term results which benefit shareholders," he comments.
Assessment advice
The first step in the certification process is the 'B Impact Assessment', which is completed via the B Corp website. B Lab describes the assessment as a digital tool that can help measure, manage, and improve positive impact performance for environment, communities, customers, suppliers, employees, and shareholders.
Laura Slack, a B Corp consultant who helped guide Honeywell Bakes through to accreditation, advises businesses to be honest in their answers so they can get a real assessment of where they are in their sustainability journey.
"You can then use the improvement report feature on the B Impact Assessment to help you see where to improve, if necessary," she adds. "Once you hit 80 points you can submit your application for verification and you can carry on working on it during the waiting phase. It's a good idea to aim for 85 to 90 [points] so you have a bit of a buffer in case any points are dropped during verification."
Macphie's Jamieson notes that the assessment allows companies to learn a huge amount and identify ways of making improvements, either immediately or something to work towards in future.
A matter of time
Describing the application process as 'rigorous', Jamieson warns not to underestimate the time and resources required to achieve B Corp status, which he says may not be achieved on the first attempt.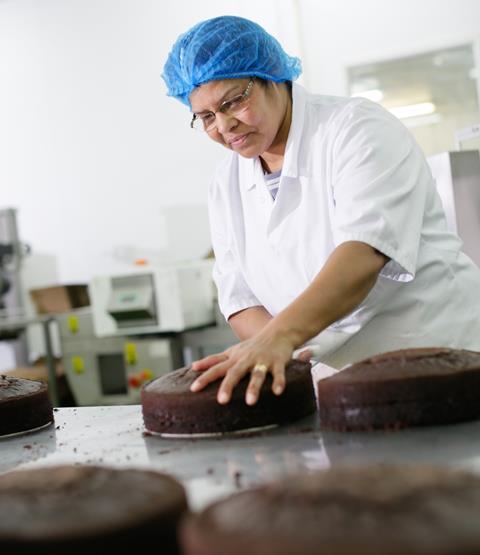 Nigel Taylor, group managing director at Mademoiselle Desserts, estimates it took the business approximately two years in total. He notes it had "built a very solid CSR platform over many more years", which put them in a position to be confident of a chance to achieve B Corp status.
It took Crosta & Mollica over 12 months from start to finish, while Slack reveals Honeywell Bakes began its process in March 2021, submitting six months later, and then waiting "a long time" until the accreditation finally came through in June 2022.
Waiting times appear to have improved more recently as B Lab says small to medium companies should expect the process to be between six to eight months, and longer for large multinationals.
Start-ups may opt to pursue Pending B Corp status prior to the full certification process, as it "signals to investors that a company measures and manages its social and environmental performance", Field adds.
Top tips
The experts recommend that businesses have evidence in place to back up answers to any queries during the B Corp verification process, as this will make for a smoother process.
Mademoiselle Desserts' Taylor, meanwhile, suggests creating a central database for pulling all the information together, ideally with a senior member of the team owning or sponsoring it to ensure that it becomes second nature. "If you have more than one site, it's key to focus on the same targets across the sites to maximise your chance of achieving B Corp status," he suggests too.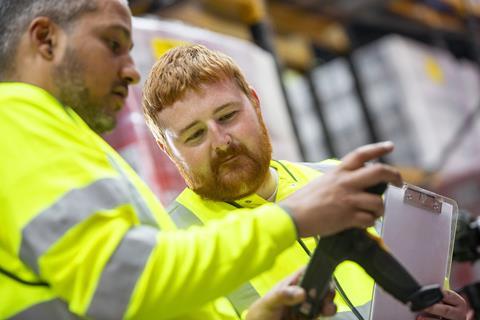 Jamieson advises establishing a dedicated team, if possible, to champion each area or pillar of the framework on a day-to-day basis, adding: "And record everything – you'll thank us later!"
B Corp costs
A one-off submission fee of £250+VAT is payable when submitting for B Corp certification, although this goes up to £500 for Pending B Corps, covering a 12-month period.
Then there is also the Annual Certification Fee, which grants businesses the licence to use intellectual property such as the Certified B Corp logo. This starts from £1k for a company with sales under £150k and increases incrementally in fee bands based on turnover. A company with a turnover of £500m to £749.9m, for example, would be expected to pay £45k in fees should it achieve B Corp status and want to promote the fact.
Communications coordinator at B Lab UK, Eleanor Adamson, maintains fee bands are in place to ensure B Corp Certification is affordable for all businesses, along with an equity to ensure it is accessible to entrepreneurs from underrepresented communities.
B Corp benefits
Research by B Labs UK shows that B Corps experience higher revenue growth, greater levels of employee retention, and higher levels of innovation.
This appears to be backed up by the bakeries, with Jamieson confirming that achieving B Corp status has allowed Macphie to win business while Honeywell Bakes features it heavily in recruitment and staff retention as "people really do care and want to work for businesses that care too".
Meanwhile, Mademoiselle Desserts' Taylor notes that constant and simple communication is required to explain what B Corp means to all employees, with examples close to their function or role to bring it to life. "It is an ongoing process but [one that] is helping build engagement levels across the business, which we measure with our annual staff survey," says Taylor.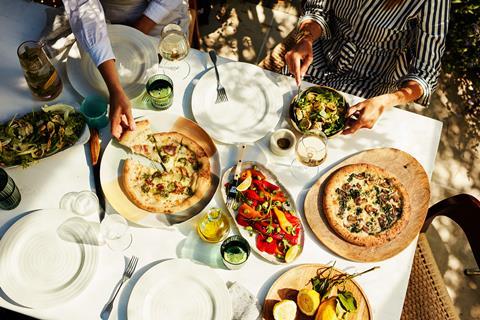 It also signals to consumers that the business cares about more than just profits. And, as Crosta & Mollica's head of marketing Dean Lavender notes, consumers are increasingly expecting transparency from the brands they buy.
"Here at Crosta & Mollica, we plan to continue our ongoing mission to make a positive impact by embedding ESG thinking and delivery across all areas. Examples include measuring our CO2 footprint at both corporate and product level and working to reduce all targets," he explains.
Alternatives to B Corp
Despite the reported benefits, some bakery businesses with strong sustainability ambitions are choosing not to pursue B Corp accreditation.
For example, to highlight their green achievements and future goals to customers and employees, they can instead opt to publish their own sustainability reports. Bakery ingredients suppliers Edme and Dawn Foods both did this for the first time in recent months.
Sweet treats manufacturer Baker & Baker is another one that eschews B Corp but still announces its sustainability commitments, including a target of 2040 by which to achieve net zero across operations.
Nicholas Bevan, director of corporate communications and sustainability at the firm, describes B Corp certification as a complex process that requires businesses to provide broad evidence and datasets. "As such, we don't believe the benefits outweigh the resource investment we'd need to make," he comments.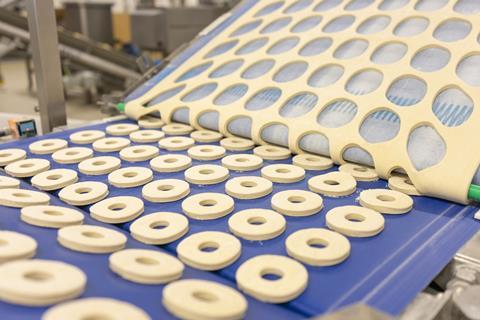 Instead, Baker & Baker is said to be currently focussed on getting its net zero target validated by the Science Based Targets initiative (SBTi) as well as publishing a comprehensive sustainability strategy. "We also work with broad partners to deliver sustainability goals such as Wrap and RSPO," Bevan adds.
The business, which has operations in Europe, is also preparing to be compliant with a series of EU regulations including the Corporate Sustainability Reporting Directive (CSRD) that was passed last year.
Bevan believes B Corp offers greater opportunities for B2C companies, as they can communicate their status directly with consumers via branding, advertising, and packaging. "Many of these avenues are not immediately available or viable for B2B businesses," he says, adding that manufacturers have broader customer considerations that must feed into their sustainability journeys. However, he admits they are "keeping an eye on how B Corp develops as an institution", and that it was interesting to see larger brands such as Nespresso now seeking accreditation.
Should more bakery businesses attain B Corp status, it would be an undoubted boon to the sector and its position in the food & drink industry. While B Corps are well placed to reap the rewards of their considerable efforts towards accreditation, other sustainability-focussed firms should also be encouraged to promote their achievements in any ways possible.