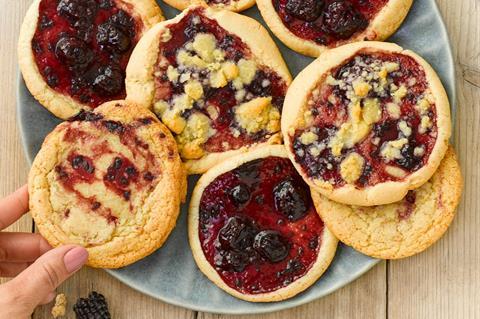 Dawn Foods has significantly expanded its vegan portfolio, with the launch of vegan bakery mixes and fully baked frozen vegan sweet bakery products.
The products and mixes will help bakers and caterers target a growing number of consumers now following a vegan, vegetarian or flexitarian diets, it said.
Dawn's new vegan mixes, which require the addition of oil and water, include a vegan crème cake mix and a vegan muffin mix, which are both available in plain and chocolate. Also new is a vegan brownie mix and vegan cookie mix.
The finished frozen vegan sweet bakes, meanwhile, can be thawed and served.
It includes an American-style chocolate chunk brownie, American-style muffins in double chocolate, lemon poppy seed and mixed berry variants and vegan 76g baked cookies in chocolate chunk or double chocolate chunk.
Dawn's products are vegan-certified and contain sustainably sourced ingredients such as UTZ certified cocoa and RSPO Palm Oil. The frozen products are also Halal certified.
Vegan Society research suggests that there are 600,000 vegans in Great Britain, or 1.16% of the population.