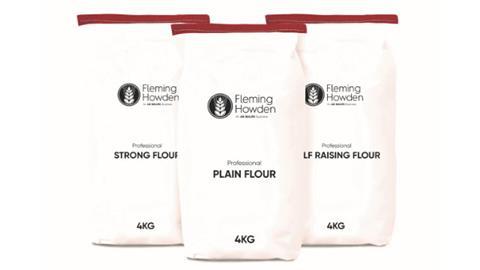 Ingredients supplier Fleming Howden is set to commence small-scale packing of flour and cake mixes to meet the increased demand for consumer-sized packs.
The business is introducing 4kg retail packs at its Newbridge site in Edinburgh after a successful trial.
Changes to Fleming Howden's manufacturing operations followed a strategic review and would ensure the site was better utilised to satisfy increased demand for home baking ingredients, it said.
"We're delighted to make some of our most popular cake mixes accessible in a smaller format and we're sure they'll appeal to the home baking market – particularly in this current environment," said Thomas Mackay, sales manager, Fleming Howden.
Some consumers have struggled to purchase flour from supermarkets in recent weeks as supplies have been hit due to a shortage of retail-sized packs. To help shoppers, the National Association of British and Irish Millers (Nabim) recently published a map highlighting sellers who can provide the public with bags of flour over 3kg, which are normally supplied to caterers and businesses.
Moving forward, Fleming Howden said it would monitor home baking trends and continually review and assess the demand for availability of new products in this format.
The business was bought by AB Mauri from Rank Hovis Milling in 2018 along with Holgran.