The technical workforce may well be the unsung heroes of the baking industry – they keep things safe for employees and consumers, hygienic, and compliant with the various accreditation systems.
When approached with this analysis Viv Ryan, head of technical at Bicester-based British Bakels, laughs but concedes "maybe". However, she admits, she takes this responsibility in her stride.
"Technical is a big area and when BRC or one of the retailers turn up it's all eyes to technical to lead the three-day audit and make sure we comply," she explains. "That's why I enjoy it, because it's diverse."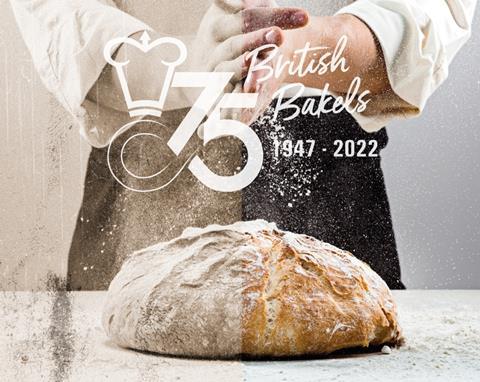 She joined Bakels 10 years ago having previously worked in high-risk chilled food manufacturing with a focus on sandwiches, cooked meat products and pies. At the time, technical manager was a new role for the business as the function was previously combined with an NPD role. "They [Bakels] wanted to enhance and improve their quality systems and audit performance," she notes. "It was an opportunity to get back to basics and develop the systems and audit performance in the factory."
The role includes ensuring compliance with required codes of practice across the supply chain, handling procedures for metal detection and maintaining the records for cleaning.
Why reinvent the wheel? If we've done something great, we can share it with other groups as it saves the business time, money and resource
Ryan has led by example and British Bakels – which is celebrating its 75th anniversary this year – is now one of two centres of competence for quality systems in the global ingredients manufacturing group. As part of this, she's helped other Bakels sites in the eastern hemisphere improve their quality journey by carrying out gap analysis against accreditation systems. "Why reinvent the wheel? If we've done something great, we can share it with other groups as it saves the business time, money and resource," she says. "They're in different places in their quality journey but they're definitely improving and moving forward all the time, which is great."
British Bakels is also in the top four companies in the group in terms of volume output and turnover. It also is a competence centre for bread and is a specialist in caramel thanks to a high temperature boiling production line. The latter project, which Ryan describes as "massively successful", has resulted in heaps of caramel-based NPD in recent years, including vegan and low-sugar options as well as flavoured ones such as raspberry and chocolate.
She also led the transition to unannounced BRC and retailer audits a few years ago but, despite some initial nervousness, the team now take it in their stride. Nevertheless, Ryan is keen to highlight the 22-strong team's role in British Bakels' success. "Everyone always says 'well done on the audit' but it's not just me, it's a team effort. I'm the one sat at the desk with the auditor but I'm not the person who does the metal checks, I'm not the one down in the factory who is asked 'what would you do if this happens?'."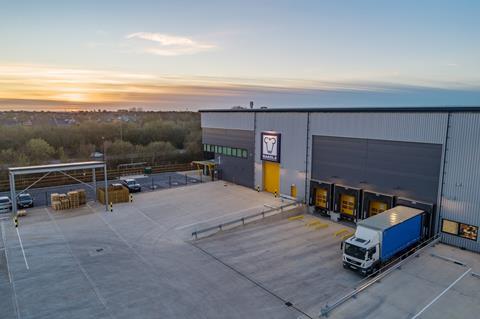 Talent in technical
Hiring and retaining talent in the technical arena, particularly for ingredients manufacturers, can present a challenge as visibility of these roles is perhaps less than those in other areas.
"[People] go to Costa and see the coffee and cakes but maybe don't think about where they come from," she says. "Yes, there's a bakery making them but back from the bakery there's also a company like Bakels making the caramel for them."
British Bakels' products, for example, can be found in in-store bakeries of many of the UK's biggest supermarkets as well as key players on the coffee shop scene, although the firm works with the manufacturers who produce the finished goods rather than directly with the retailers.
People go to Costa and see the coffee and cakes but maybe don't think about where they come from
Perceptions are improving thanks to TV shows such as BBC's Inside the Factory, but Ryan believes firms need to work more closely with academic institutions to make students aware of the opportunities available to them. "People think 'I want to be a developer because it's exciting, it's creative', but technical can also be exciting and creative just in a different way," she notes. Once on the right path, for which there are many options, there's also a need to help talent transition from academic life into working life.
The technical role is changing though, particularly with the advancement of technology. In Ryan's career at Bakels, one of the biggest developments has been towards paperless systems – a shift seen across the industry. "If a customer gives us a batch number I can literally do the trace in the office and it be on the desk in 10 minutes. In the past it would have been everyone running round finding paperwork and could take two, three or four hours to get it together," she notes.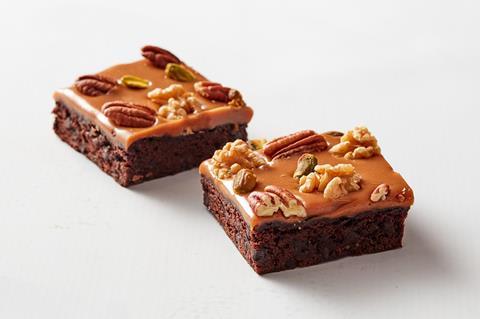 Artificial intelligence will continue to make inroads as well but, as Ryan says, AI could never fully replace people in these types of operations. "You'll always have to have a human touch," she believes, highlighting cleaning, changeovers and quality checks as particular areas where a hands-on approach is needed, particularly if there are a lot of different products manufactured on the same lines. "In the food industry there are so many change-overs and variabilities. It's great because there are jobs there for everybody forever."
Supply chain management
With supply chain management a core component of the technical role, it would be remiss to not discuss the current raw material supply issues. Bakels is "working closely to make sure it can maintain the availability of raw materials", but Ryan admits that buying power can only get you so far. "If something's not available, it's not available," she says.
"It's a very challenging world at the minute with regards to raw material availability and pricing," Ryan adds, highlighting post-Covid constraints on capacity in manufacturing sites.
If something's not available, it's not available
Sunflower is highlighted as a particular concern given the war in Ukraine, but regardless of the commodity in question Ryan urges the industry to "be more flexible" with suppliers and manufacturers. "It's a challenging time so there might have to be some changes made [to products]."
Transparency in the supply chain from an ethical point of view will also climb the agenda, Ryan believes, and it's one the industry "will have to get more involved in". One example is the Ethical Trading Initiative (ETI), which many of the UK's largest supermarkets are signed up to. The ETI helps define best practice in ethical trade – from making sure people have the right contracts, earn a living wage and have their human rights upheld – and help member companies implement it across supply chains.
Sustainability across the supply chain is also continuously under scrutiny but progress is being made. However, Ryan notes, palm remains a difficult ingredient to source 100% sustainably as there is an element of mass balance palm, particularly for the likes of emulsifiers and derivatives that contain small amounts of the ingredient.